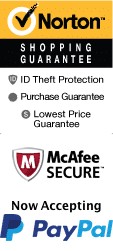 On the southern border of Norway, nestled in the crux of a finger bay on the coast of the North Sea, is the city hamlet of Oslo.
The metropolitan stronghold is on the smaller side boasting a population of under 650,000, yet its dwellers are young, lively, and in tune with the rhythm of modern society. Easily accessible to both Copenhagen (Denmark) and Stockholm (Sweden), northern meccas for fashionistas, urban cyclists, and the hipster persuasion, Oslo provides the ease of quaint urban life with a taste of grandeur provided by proximity.
While there are many beautiful places to visit, Norway's capital is a unique trinket of the north. From the Viking Ship Museum (Vikingskipshuset på Bygdøy), a quick bus or car trek from the Sentrum (the central sea port) hosting historical artifacts including two fully restored Viking armadas, to the Oslo Opera House (Operahuset), which was built on an outcropping of rock over the waters of the bay, slanting into the frigid depths like a gigantic iceberg, Oslo will wet any travelers palate. The Viking Ship Museum is haunting, the Oslo Opera House magnificently weird, yet strolling through the city on foot is where the true gems are discovered. It only takes a day to wander from one end of the city and back, stumbling over beautiful cemeteries such as Var Frelsers Gravlund off of Ullevalsvein or through the pristine gardens providing a moat of floral specters surrounding the Royal Palace dramatically positioned along Henrik Ibsens gate. It is imperative to stop by Orlando's Pub after a long day of urban hiking. Orlando's is an armpit establishment at the corner of Deichmans gate and Rosteds gate. While it may have unappealingly dingy, dark tidings, it hosts a warm environment, lively music, and comfortable booths with walls plastered in musician portraits, rusting instruments, and worldly ornaments. The owner himself, a quiet man that shows a humble love and dedication for his petite establishment, will provide welcoming yet hands off service.
The ancient feel of the city is authentic, having been established in the year 1040 as a trading port (or a 'kaupstad'). Influences from both Sweden and Denmark have provided a cultural mesh, yet the Norwegians of Oslo pride themselves on their own wisdom and ways. This pride shows through as Oslo was ranked, as of 2012, as the number one city in quality of life in Europe, possibly due to the youthful influences of its populace or even it's economical success.
Either way, Oslo is the perfect getaway for travelers seeking beauty, culinary delights, historically invigorating substance, and kind folk.