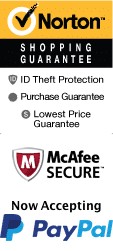 Scream into The Myrtle Beach Pavilion, an oceanfront amusement park that is home to exhilarating adventures and rides, family themed attractions, kiddie rides, and more! Centered on 11-acres along the beach, The Myrtle Beach Pavilion features more than 40 rides, including the Hurricane Category 5, an enormous wood rollercoaster that reaches astonishing heights of more than 110 feet!
For teens and 'tweens, The Myrtle Beach Pavilion also hosts The Attic, the only Under 21 nightclub in the area! Other features include skill games, go karts, an oceanfront boardwalk and arcade area, gift shops, dining, and more! The park is open from early March through September.
Reviews

Candis James
Angier, NC
✓
Verified Traveler
Every year that i went to myrtle beach, i always went to the pavilion. They had the best food and thrill rides like nobody's business. The last time i went was during the farewell season back in 2006. I was so sad that it had to be demolished after all these years. I miss the pavilion like crazy! It was the main attraction, along side the beach, the ripley's aquarium, and everything else. During that time (the farewell season), my boyfriend and i got us some airbrushed t-shirts. We walked around the park one last time to get on all the rides and say goodbye to it. My most favorite rides were the hurricane category 5, the pirate ship, the haunted hotel, and the water rides. I liked every other ride that was out there, but those were my favorite. The pavilion will never be forgotten!!!!!