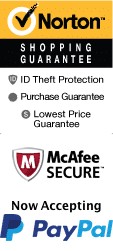 Located between North Myrtle Beach and the North Carolina border, Little River is a haven for casino gambling, sport fishing, crabbing, and other maritime adventures.
Marinas, lighthouses, waterfront restaurants, and commercial fisherman make up the landscape and waterscape of this quiet seaside town. Although gambling is illegal in South Carolina, two casino boats dock at Little River, then carry passengers out a few miles into international waters - where it is legal - for spectacular gaming fun.
Party boat fishing is also a popular attraction for Little River visitors, who often snag catches including black sea bass, snapper, trigger, dolphin, wahoo, king mackerel, and more! For plenty of Carolina Coast fun located away from the main tourist areas, head across the bridge from North Myrtle Beach and into the welcoming community of Little River!