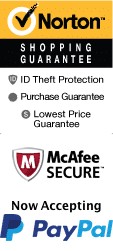 Take a walk on the wild side at Alligator Adventure, the Reptile Capital of the World, featuring more than 800 alligators!
These mighty beasts include some adults that range in size up to 13 feet in length and up to 600 pounds. Visitors can also meet Wendy and Casper, two extremely rare, solid white albino alligators. Live shows and feedings are also popular with visitors at this incredible facility, along with the many other animals housed there.
Guests can say hello to Bonnie & Clyde, two black bears who call Myrtle Beach home, and Utan, the largest crocodile ever to be on exhibit in the United States. This mighty croc was brought from Thailand and weighs more than a ton!
Alligator Adventure also features river otters, tropical birds, frogs, lizards, giant Galapagos tortoises, turtles and snakes. The state-of-the-art snake house features dozens of species, including the giant Green Anaconda, King Cobra and the Retriculated Python, whose prey is usually full grown deer.
Ideal for the entire family, Alligator Adventure is as exciting and fun as it is educational.
Reviews

Wayne
Ipswich, England
✓
Verified Traveler
Really remarkable place to vissit was astounded by how may different things to see at this place and the albino alligators were something else i took my niece to see this as she kept talking about it, as she lives in conway but had never been well worth the money utan was incredible as well even though he did not move a muscle bob the alligator with his tail missing just a fantastic day out