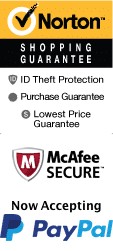 Dock Holidays Marina in Myrtle Beach, SC
1525 13th Ave N North Myrtle Beach, SC 29582
When vacationing with children, you're always looking for something special to real charm and please the kids.
When you're in Myrtle Beach for swimming, sightseeing or a special golf vacation package, make sure you take the kids to Dock Holidays Marina in Myrtle Beach, SC for a time they won't soon forget.
Dock Holidays Marina, also known as Vareen's Marina, offers you and your family a boat ride on a 28-foot 20 passenger boat with Captain Gary Dayton. The boat ride will accommodate children as young as 3 years old and will last at least an hour. If you miss the ride you want, just hang around and watch, as they'll be back soon. They give their boat excursions every two hours. The Jet-A-Wave Jetboat ride is open and available seven days a week from June through September.
Your kids will experience the thrill of their life as the boat travels at 30 knots as it enters the Intra-coastal waterway. As they skim over the waves of the Atlantic Ocean, they'll reach their peak of excitement. On the return to the marina, the boat will quickly reverse while traveling at a speed of 30 knots. Thrilling excitement is not the only thing you'll enjoy on this boat ride. There is some great sight-seeing available, especially when you're slowly relaxing on the way there and back in between the fast knots!
They also offer group trips. The rate is $22 for adults and $12 for children. You can call for reservations if you are interested in a specific time and date.