YOUR PEACE OF MIND IS OUR TOP PRIORITY
Should you need to cancel at any time, you have up to 48 hours from your vacation start date to do so for a 100% future travel credit.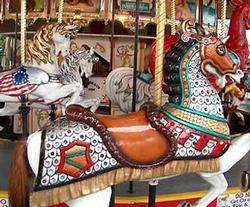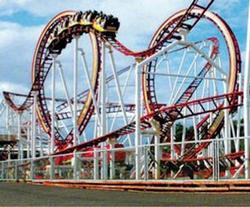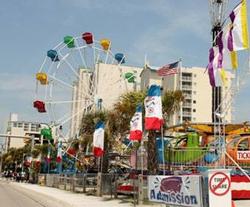 Midway Park in Myrtle Beach, SC
Over the years Myrtle Beach as seen many small changes and in the last 2 years there have been several LARGE changes.
Since 1908, the boardwalk which every child, teen, and adult that has been to Myrtle Beach knew and its Pavilion amusement park, game rooms, Mother Fletcher's, and the dance hall. Many memories went down with those building. Memories of young children on rides giggling and laughing, cotton candy and hot days, playing games while the cool ocean breeze blow through the game rooms, and walks in the evening along the board walk have faded into dust of the sand from the beach.
If you loved the old Myrtle Beach Midway Pavilion Amusement Park, then you are a fan of corn dogs, funnel cakes sprinkled with powdered sugar and maybe topped with sliced apples and cinnamon, the sounds and scents of the midway, and games of skill that offer Big prizes. The Myrtle Beach Pavilion is now a part of Myrtle Beach history but some of its classic rides, historic artifacts and more will now live on at The Pavilion Nostalgia Park at Broadway at the Beach!
The Pavilion Nostalgia Park offers a collection of classic rides from the Pavilion Amusement Park, like the famous Herschell-Spillman Carousel, Wave Rider, adult and kiddie Pirate Rides, and the Caterpillar, Dune Buggy, Boat and Teacup Rides. The historic German Baden Band Organ plays here, too! There is a blast-from-the-past retail shop, five midway skill games, a Pavilion Museum and much more. This is easy to get to, safe and affordable family fun!