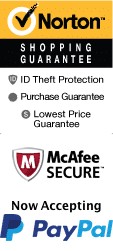 Cherry Grove Fishing Pier in North Myrtle Beach, SC
3500 North Ocean Boulevard North Myrtle Beach, SC 29582
Built in the early 1950s, the Cherry Grove Fishing Pier is one of the top piers in the Myrtle Beach area and features a two-story observation deck overlooking the Atlantic Ocean.
Remodeled and rebuilt after being damaged and destroyed by various hurricanes of the year, the pier underwent an expansion and remodeling in 1999 after being ravished by Hurricane Floyd. The pier offers a fully-equipped tackle shop that features equipment rentals, bait, and other supplies for a day of excellent fishing.
Although an admission fee is required to fish, a state fishing license is not. Visitors can expect to pull in a variety of fish, including the powerful Bluefish, the highly-sought King Mackerel, Pompano, Red Drum, Sea Trout, Angelfish, Spots, Flounder, Blue Crab, and more. Perhaps you'll even be lucky enough to land some of the enormous catches hauled in at the pier, such as the 78-pound Tarpon that was recently caught. The entire family will have a blast joining in the fun at the Cherry Grove Fishing Pier in North Myrtle Beach!