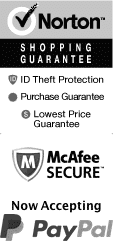 Unique Things to do in Myrtle Beach
Unique Things to do in Myrtle Beach
Dec 8, 2023
to
Oct 11, 2024
Pirates Voyage Dinner & Show in Myrtle Beach, SC
Schedule
As one of the most unique things to do in Myrtle Beach, SC, Pirates Voyage is certain to impress. The show features two teams of pirate crews duking it out over a princess. Witness some high-flying acrobatics, sword-fighting, and much more! All of it is served up alongside a delicious dinner.
Dec 9, 2023
to
Nov 30, 2024
Motor City Musical – A Tribute To Motown
Schedule

The Motor City Musical: A Tribute To Motown concert will transport you back to the golden age of Motown music. This family-friendly event will feature the best Motown soul music. Whether you are a longtime Motown music fan or just want to share the genre with your family, you can experience a piece of Myrtle Beach history along with great music with tickets to this iconic show.
Mar 4, 2024
to
Apr 30, 2024
Myrtle Beach Dolphin Cruise & Dolphin Tours
Schedule

Visitors will enjoy cruising out onto the sea in Myrtle Beach, South Carolina, and embarking on an exciting dolphin trip! Visitors will be able to see the local wildlife in new ways thanks to these excursions, with the gorgeous dolphins that reside in Myrtle Beach serving as the area's main attraction. Don't pass up the chance to take pictures and see these animals in their natural environment.
Dec 7, 2023
to
Dec 31, 2023
Dino Park Myrtle Beach
Schedule

As one of the most unique places in Myrtle Beach, Dino Park is certain to be a favorite among travelers of all ages. Step inside this prehistoric museum to learn all about dinosaurs. Snap a few pictures and have a blast at this iconic Myrtle Beach museum!
Mar 2, 2024
to
Nov 30, 2025
Brookgreen Gardens
Schedule
Visit the Brookgreen Botanical Gardens if you want to spice up your trip to Myrtle Beach with a bit of history, culture, and art. Brookgreen Gardens, which was founded in 1931, acts as a hub for culture in the Myrtle Beach neighborhood. The grounds, which are shaped like a butterfly with its wings spread, are awe-inspiring, with 300-year-old oak trees, fantastic sculptures, lovely gardens, and breathtaking perennials and roses. You can explore lovely areas of the garden at any time of year.
Dec 7, 2023
to
Sep 28, 2024
Polynesian Luau & Fire Dinner Show at St Johns Inn
Schedule
If you are looking for something totally unique in Myrtle Beach, there is no better option than the Polynesian Luau & Fire Dinner Show at the St Johns Inn. This exciting and adrenaline-pumping show features real life fire eaters and allows guests to get insight into the culture and customs of Polynesian people. It features cultural dances and a delicious meal.
Mar 1, 2024
to
Apr 30, 2024
Myrtle Beach Deep Sea Fishing
Schedule
A trip for deep sea fishing at Myrtle Beach is sure to be a blast for people visiting Myrtle Beach, South Carolina, and who want to get out on the water for lots of exciting things to do during their next stay there. There are many inshore and offshore fish that can be caught in Myrtle Beach because it has the best deep sea fishing. Don't pass up the chance to enjoy an exciting journey at a popular fishing location! On the greatest Myrtle Beach fishing charters available in the Grand Strand region, your voyage starts at Dock Holiday's Marina dock and continues as you cruise along the Intracoastal Waterways until you reach the Gulf Stream.
Dec 7, 2023
to
Dec 31, 2023
Broadway Grand Prix Family Race Park in Myrtle Beach, SC
Schedule
Broadway Grand Prix at Myrtle Beach is a fun and unique place to visit for the entire family. Add tickets to your getaway and conquer seven different go-kart tracks, each with their own special features. Guests can also check out Bumper Cars, and there is a kids zone for the little ones to play.
Dec 7, 2023
to
Dec 31, 2023
Myrtle Beach Surfing Lessons
Schedule
Enjoy one of the coolest things to do in Myrtle Beach by booking Myrtle Beach Surfing lessons. Since it is known for its white sandy beaches and sparkling waters, it is no surprise that getting out on the water is the coolest way to see and experience Myrtle Beach. With this instruction, you will be able to learn some new skills and surf the waves in Myrtle Beach!