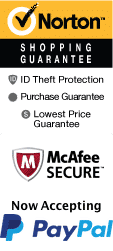 YOUR PEACE OF MIND IS OUR TOP PRIORITY
Should you need to cancel at any time, you have up to 48 hours from your vacation start date to do so for a 100% future travel credit.

Soldiers and Sailors Monument near Lancaster, PA





(5.0)
Based on 1 reviews ↓
A 43-foot tall monument located in Penn Square in the downtown area of Lancaster, Pennsylvania, the Soldiers and Sailors Monument was built to honor Union soldiers who perished in the American Civil War.
Since the monument was erected, it is now meant to honor fallen soldiers of all American wars since it was dedicated. .The monument was dedicated in 1874. It stands in the spot that the Treaty of Lancaster was signed, which was an agreement between the Iroquois and the Virginia and Maryland colonies.
The monument is part of the National Register of Historic Places and was added to that list in 1973. It depicts a woman with a crown of stars holding a sword and shield. She is called "The Genius of Liberty." The statue faces north, and legend has it that this is symbolic of her turning her back to the Confederate States. Surrounding the main statue are four smaller statues of men who represent four branches of the United States military. Included are the Artillery, The United States Cavalry, the United States Navy and the United States Army. There are a few bronze plaques that have been added through the years, remembering African Americans in the military, those who perished in the Korean, Vietnam and Persian Gulf Wars, along with those killed in WWI and WWII.
The Soldiers and Sailors Monument is iconic to Lancaster, given its location in Penn Square, which is a high-traffic area. The Lancaster County Convention Center was built right across the street from the monument in 2009.