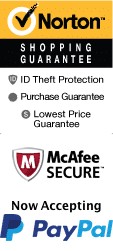 The oldest homestead in Lancaster County in Pennsylvania, the Hans Herr House is a historic homestead that is a popular place to visit for both locals and tourists.
It was built by Christian Herr, son of Hans Herr, who was Mennonite bishop from Switzerland. He brought his family to Lancaster to escape religious persecution.
The house and property it sits on is a museum that is full of artifacts related to life, faith, and history of the Mennonite faith and their history in Lancaster County. The property and the facilities have been restored to their original appearance in 1719. The house is owned by the Lancaster Mennonite Historical Society.
The property is open for tours, and is a popular place for school field trips. The Hans Herr House accommodates groups, and there are a variety of educational programs that both children and adults can enjoy. The educational programs that are offered for children are meant to compliment the curriculum programs of both home school and traditional schools. There are Folk Arts Classes held on the property to preserve the crafting traditions of the Mennonites, and there are a broad range of classes available throughout the year like blacksmithing, baking and Native American Crafts.
A variety of events and festivals are held at the Hans Herr throughout the year, and each year the Snitz Fest, which features authentic Pennsylvania German foods, is held at the homestead. Some of the other yearly events include Music in the Orchard, Harvest Party & Square Dance, and Christmas Candlelight Tours.