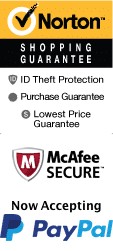 Wind Cave National Park near Mount Rushmore, SD
U.S. Route 385 Hot Springs, SD 57747
Located 10 miles of north of Hot Springs, South Dakota, Wind Cave National Park is the nation's seventh national park and the first of those to be designated as such because of a cave on the property.
The cave is considered to be a "maze cave" with many twists and turns, and the cave is legendary for its boxwork, which is a cave formation that is caused by erosion. Theodore Roosevelt established the national Park in 1903.
The Sioux people considered the cave to be sacred and believed that it is where they first lived before the origins of the world. The cave was discovered by Tom and Jesse Bingham in 1881 when they could hear the rushing sound of air moving through the cave from a small hole in the ground. The wind that is characteristic of the cave is the reason for its name, Wind Cave. In the 1890s, the South Dakota Mining Company hired a man to search the cave for gold, but none was found.
There is a visitor center in the national park that the cave sits on. The Wind Cave Visitor Center features a movie for guests that can be seen at various times throughout the day called "Wind Cave: One Park, Two Worlds." There are also three different rooms housing geology exhibits and cave history. The entire property is home to a variety of are wildlife, including bison, prairie dogs, black-footed ferrets and elk. Many visitors come to Wind Cave National Park to visit the cave and explore the park.