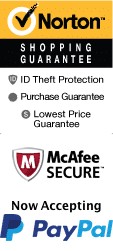 The following tours go by Iron Mountain Road:
1/1/2000 - 1/1/2000
The Mount Rushmore & Black Hills Motorcoach Tour is an 8-hour guided sightseeing tour of the Black Hills of South Dakota. You'll see Mount Rushmore National Monument, Crazy Horse Memorial, Custer State Park, as well as other beautiful sights along the way for a great introduction into American history.
Iron Mountain Road, also known as 16A, is an incredible journey, an unforgettable experience.
Everyone that has experienced this 17 mile stretch in the Black Hills of South Dakota leaves with an opinion about this road, either good or bad this road will leave an impression. With the beauty of the mountains and valleys as its backdrop, this road was specifically designed with a tremendous amount of curves, including what we refer to as switchbacks, in order to limit the speed of travelers to 35 miles per hour so that they could enjoy the beauty of the Black Hills.
What makes this road so unique and memorable is not just the amount of curves and the surrounding beauty, but also the architectural features found along this road. These features include wooden structures, called pigtail bridges, and one lane tunnels that were built to showcase the American patriotic symbol, Mt. Rushmore. These tunnels frame Mt. Rushmore National Memorial like a picture frame and are a spectacular site – depending on which direction you are traveling, you may have to look in your rear view mirror to experience this wonder.
The bookends of this road are Mt. Rushmore National Memorial and Custer State Park, two of the most visited destinations in the Black Hills. In between you will find the most spectacular scenery and adventure one can image. It is a living, breathing tapestry designed for your enjoyment.
At a minimum, this road will take you 45 minutes to navigate. It was designed to be slow-going – roll your window down, take the top off, feel the wind in your hair, smell the pine trees and the buffalo. Take your time, enjoy the ride, you won't find another road like it in America.