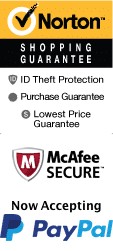 Cities Surrounding Mount Rushmore: Keystone, Rapid City, Deadwood, Wall, Hot Springs & Murdo
ORDERING INFORMATION
Book by Phone:
1-800-987-9852
Book Online:
Explore Rapid City to Mt Rushmore and Learn What City Is Mount Rushmore In With this Helpful Article
What city is Mount Rushmore in? What city is Mt Rushmore in? What is the Mount Rushmore city? It techincally is not in a city, but there are many cities around the area. After immersing yourself in the beauty and majesty of Mount Rushmore, you won't want to leave after your vacation is over. These nearby towns will allow the magic to continue...
Keystone
This city near Mt Rushmore is located 3 miles northeast of Mt. Rushmore and was founded in 1891. The first settler in the area arrived in 1877 and the first mine was soon to follow in 1883. Keystone finally got its name in 1891 and managed to stay on the map throughout the years through its amazing flexibility (gold mining turned to logging, then came the creation of Mount Rushmore). Now Keystone thrives by opening its doors, shops, homes and hearts to visitors. This is the location of the Borglum Historical Center (a tribute to Mount Rushmore's sculptor and the starting point for Mt. Rushmore Tours), Keystone Historical School & Museum, the National Presidential Wax Museum, President's Alpine Slide (a scenic chairlift ride), Big Thunder Gold Mine and an 1880's Train. A stroll along the historic 1880s boardwalk will take you past specialty shops and restaurants in the footsteps of outlaws. (Both The President's View Resort and The Royal Express are adjacent to the Boardwalk!)
Rapid City to Mount Rushmore
Founded in 1876, Rapid City is one of the most popular stops when visiting Mount Rushmore. Rapid City SD to Mt Rushmore is only 25 miles to the northeast. And why not? Not only is this city a short drive from Black Hills attractions, it also boasts a great deal of its own entertainment (It also happens to be host to one of the closest airports to Mount Rushmore). Popular sites include Storybook Island, the Fish Hatchery (where you'll learn how they restock local lakes and streams with trout), Dinosaur Park, The Chuck Wagon Dinner at the Circle B Ranch, Dahl Fine Arts Museum, Museum of Geology, and The Journey Museum--Memorial Park includes a piece of the Berlin Wall! In Rapid City, you'll find that even the lodging must be seen. Econo Lodge has one of the state's largest indoor water slides, and the Radisson Hotel's lobby floor uses over 75 types of natural stone to create a 60' x 24' homage to Mount Rushmore. The Alex Johnson Hotel is listed on the National Register of Historic Places.
Deadwood
Deadwood is 32 miles from Mount Rushmore and was founded in 1876. With characters like Wild Bill Hickok and Calamity Jane among its former residents, it's no wonder that the entire town of Deadwood is a National Landmark. Proceeds from the many gambling halls in Deadwood help to keep up the town. That doesn't mean that the only thing to do in Deadwood is work on a winning hand, however. With so many attractions to choose from, everyone turns out a winner! Adams House, The Broken Boot Gold Mine, Days of '76 Museum, Ghosts of Deadwood Wax Museum, the daily shoot-out on Main Street and Trial of Jack McCall are some of Deadwood's must-see attractions and activities.
Hot Springs
With several public parks and gardens, access to golf, fishing, hiking and biking, Hot Springs is certainly a great outdoor town. Located 48 miles from Mount Rushmore, you'll find additional attractions here including the Black Hills Wild Horse Sanctuary, Cascade Falls, an 1880's Jail House, Fall River Waterfall, and Mammoth Site. If you choose to spend the night in Hot Springs, you'll have your choice of locations, too, with Bed & Breakfast, Tipi, and everything in between. The Comfort Inn in Hot Springs has received awards for excellent customer service and is sure to provide the comfort and convenience you need during your visit.
Wall
Named after the nine-mile-long strip of spires, ridges and twisted gullies running through The Badlands, the western town of Wall got its beginning in 1907. In that year it was established as a railroad station and soon grew to become a true Wild West town. Today you'll find many attractions in Wall including the Wall Drug Store (also known as the "free ice water store"), Prairie Homestead, Badlands National Park and Wounded Knee: The Museum, where you'll get an in-depth look at what life was like for the Native Americans of this region in the 1800's. Lodging in the area is a bit more modern than it was in the 1800's and includes Days Inn, Best Western Plains Motel, Econo Lodge and several bed and breakfasts.
Murdo
In 1904, Murdo Mackenzie was busy shipping trainloads of Texas steer to a small area of South Dakota for grazing on the Standing Rock Reservation. The railroad aptly named the resulting town Murdo and today it stands as a testament to the bygone era of herding, outlaws and mining. Murdo attractions include the Pioneer Auto Museum and Antique Town and South Dakota's Original 1880 Town which is located just 22 miles west of Murdo. For a stay in Murdo the only worry you'll have is which fantastic motel to choose. Comfort and convenience rule the roost at any of Murdo's great lodging choices including Graham's Best Western, Range Country Days Inn, Sioux Motel and Anchor Inn.
How far is Rapid City from Mount Rushmore? How far is Mount Rushmore from Rapid City? Distance from Rapid City to Mount Rushmore? Distance from Rapid City to Mt Rushmore? How Far from Rapid City to Mount Rushmore? How far is Mt Rushmore from Rapid City?
Mt Rushmore to Rapid City is about 25 miles.
Rapid City to Keystone? Keystone SD to Rapid City SD? Keystone to Rapid City? Rapid City to Keystone SD?
Rapid City SD to Keystone SD is about 21 miles.
Mount Rushmore to Rapid City? How far is Mount Rushmore to Rapid City? How far is Rapid City to Mount Rushmore? Rapid City SD to Mount Rushmore? Rapid City South Dakota to Mount Rushmore? Rapid City Mount Rushmore Length?
Mt Rushmore to Rapid City is about 24 miles.