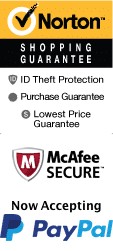 1880 Train: A 19th Century Train Ride Tour
222 Railroad Ave. Hill City, SD 57745

1880 Train: A 19th Century Train Ride Tour is no longer available.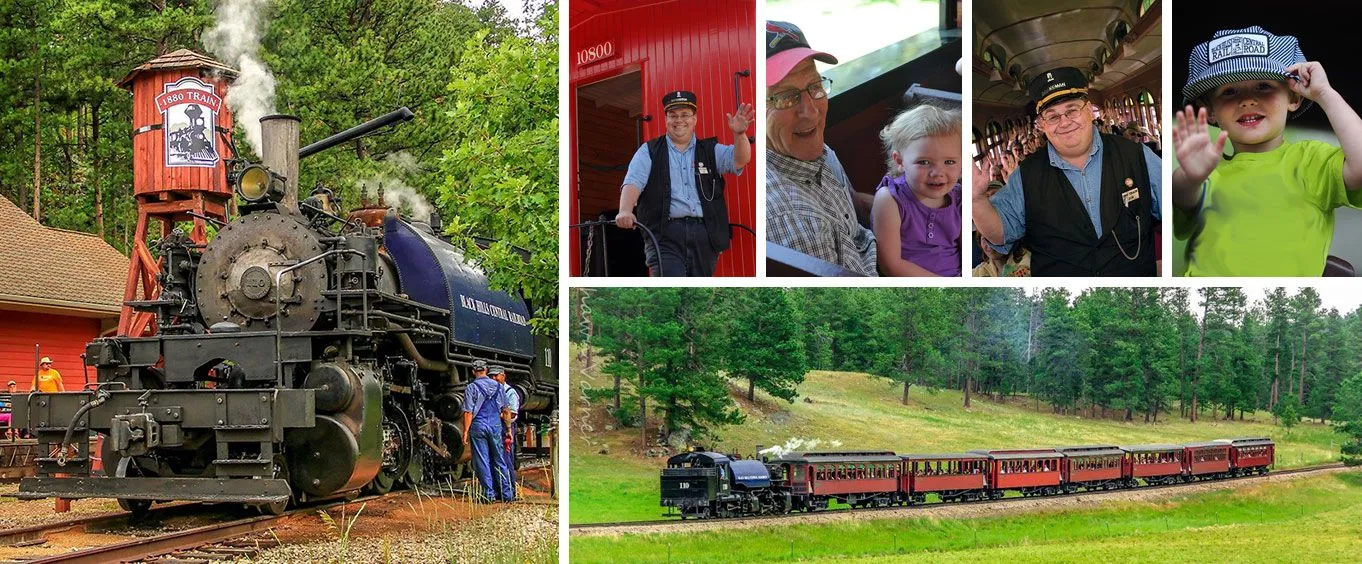 The 1880 Train Keystone Depot Tour operates and departs an exciting train tour from both Hill City and Keystone. The train ride is one hour each way and the round trip allows for a one hour break providing plenty of time for food at the destination (whichever city you did not board at). You can get a few goodies at the High-Liner Snack Shoppe and enjoy them on the train. If you are really looking for the full experience, eat your meal the way they did back in the 'good ole days' with a box lunch, purchased at the Snack Shoppe. Additionally, there is a gift shop at each train depot, offering everything from train whistles to engineer hats. Once you've looked through all your gift options, you can board this historic excursion train and wind your way among the beautiful hills between Hill City and Keystone. You don't want to miss out on this scenery! No matter where you choose to sit, all passengers will have great views due to the vintage steam train seating.
About the 1880 Train
When you depart from either Hill City or Keystone train ride, you experience a relaxing ride onboard the 1880 Train - Keystone Depot while viewing the beautiful highlights. You'll see Tin Mill Hill, the site where Harney Peak Company placed a giant tin processing plant and views of Black Elk Peak. You'll also pass Good Luck Tungsten Mine, which flourished during both World Wars, and Bob Ingersoll Mine, a mine that produced a remarkable variety of minerals including feldspar, mica, and tourmaline during peak mining times. A steam engine was not an uncommon sight in this area during those times; people would have take a steam train ride on the railroad to get from one city to another.
Whether you're visiting Hill City or Keystone during your time in the Mount Rushmore Area, the 1880 Train: A 19th Century Train Ride Tour departs from both depot locations, making it a convenient tour for all area travelers no matter where your hotel is located. It's close to Crazy Horse Memorial, Rapid City, and so much more. Everyone in the family, especially kids, will love everything that this authentic steam engine train offers making this a fun activity for any family vacation. Since the train schedule is so flexible and only takes an hour for each ride, this is a great option for those passengers on a tight schedule as well. For the best experience, be sure to check out other things to do in the area after you ride the train for an unforgettable getaway. Riding the train will help you and your loved ones cherish every scenic mile that you explore.

Take a scenic and fun train tour to find out how people used to travel in the days before modern cars - via train cars. Experience travel the way it was in the 19th-century with the 1880 Train, a completely restored authentic steam engine train, as you explore the beautiful Black Hills area of South Dakota. This vintage steam engine will give you the full effect, unlike a modern diesel locomotives engine, with its soul-stirring steam whistle, smooth, powerful ride, and scenery that cannot be duplicated anywhere else, especially by diesel engines. Steam locomotives are a huge part of history; take this opportunity to experience a live railroad museum! Tourists and railroad enthusiasts alike will each have a wonderful time when they board the train. The train runs through the finest parts of the Mount Rushmore National Park area, and this train experience is sure to be a memorable one. Get your ticket today for the best seats on 1880 train and see the Black Hills and Badlands with a trip ride along this famous railway.
Reviews

Julie Cochran
Aurora, CO
✓
Verified Traveler
"Wonderful ride and the information along the way was perfect."
Wonderful ride and the information along the way was perfect. Everyone was so very nice. My only wish would have been to have more time at hill city before the return to keystone. Scenery was also great.
Nina Roberts
Knoxville, TN
✓
Verified Traveler
Great train ride! Kids will love it!

Joanne Sabotta
La Salle, IL
✓
Verified Traveler
"Would recommend highly."
We came out to the black hills for the second time in three years we love it so much. We brought our son and his family with us and signed up for the train ride. Even though we had rain all the time we were there, the train ride was so great. Enjoyed ourselves and my granddaughter was especially thrilled. Saw wildlife along the way and got to meet and talk to interesting people as well. Would recommend highly. Got the pictures taken while on the train ride and we were so glad we did!
Tip: Get your pictures taken!

Richard Gray
Herriman, UT
✓
Verified Traveler
You should go! We made our visit to the mount rushmore area the week before memorial weekend on purpose...To avoid the crowds and the heat. The weather was beautiful for us during that time. We stayed right in keystone, which i would recommend. We stayed at the holiday inn which is walking distance to the train and everything you'd want to see in the town. We are young 60 year olds but the train was filled with a variety of ages and stages in life. It was an enjoyable 2 hour trip back and forth to hill city. I've been on historic trains before but this was by far in the best shape for an old train. We saw little wildlife on our journey, mainly white tail deer, but the scenery was beautiful. We brought our own snacks on the train and ate our lunch once we arrived at the hill city station. The black hills of south dakota are a gorgeous part of the country. Be sure a take a drive on needles highway and through all the tunnels on iron mountain road. They are a must! Also, mount rushmore will definitely not disappoint. It was amazing!!! It makes you feel very patriotic to gaze up at the 4 presidents. We are so glad we made this road trip!
Frequently Asked Questions for 1880 Train: A 19th Century Train Ride Tour:
Approximately how long does the ride last?

The round-trip ride is 3 hours - one hour each way and one hour at the opposite city's stop.

For what ages is the tour appropriate?

It is appropriate for all ages.

What type of dress & footwear are recommended?

Dress appropriate for the weather. In the summer months, it may get pretty warm because the trains do not have air conditioning.

Will there be time allotted for dining on the ride?

Yes, you will have an hour for food between rides and you can bring snacks on the train.

Where does the train depart from?

Hill City Station - 222 Railroad Ave. Hill City, SD 57745. /// Keystone Station - 103 Winter Street, Keystone, SD 57751.

Is photography / video recording allowed on the 1880 Train: A 19th Century Train Ride Tour?

Of course! Don't forget your camera.

Is the train handicap accessible?

Yes.

Is there parking?

The Hill City depot has free parking. In Keystone, a paid city parking lot is available close by.