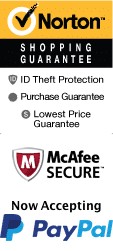 The Great Passion Play in Eureka Springs, AR
935 Passion Play Road Eureka Springs, AR 72632
The Great Passion Play
is dubbed as 'America's #1 outdoor drama,' but those that visit will find a host of museums and other attractions make this more than a simple play, but an encompassing experience.
The actual play is a mammoth time of entertainment. Hundreds of performers take the stage in front of a 4,100 seat outdoor amphitheater, although, typically running from April through October, it may not always be in season during your stay.
That's okay though, with the host of attractions showcased at the theater, this is still a great attraction year-round. A seven-story statue of Jesus, the largest in North America, provides a touching sight. The Museum of Earth History, Sacred Arts Center, Bible Museum, Berlin Wall exhibit and Smith Memorial Chapel also provide interesting sights that any religious minded visitor is sure to find fascinating.