Finding something for everyone shouldn't be a chore
The Midwestern U.S. is filled with family-friendly attractions that make it one of the best areas to visit for any family looking to enjoy a vacation. From zoos to interactive museums, theme parks and even unique natural parks, there are many different sites and attractions available that will ensure the whole family enjoys the trip.
With wholesome ideals and family-friendly attractions galore, it is a joy to vacation to the Midwest with your family. Check out these beloved all-ages activities to enjoy your time!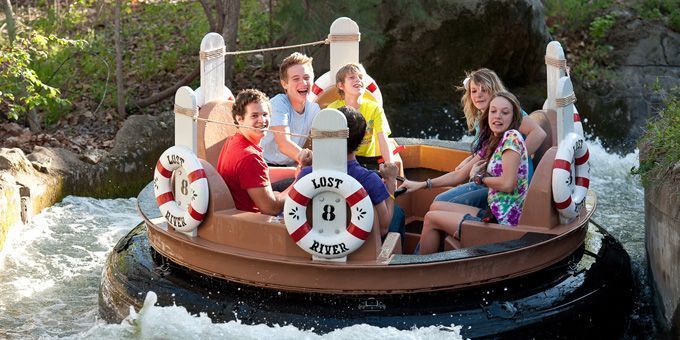 399 Indian Point Rd.
Branson, MO
Take the family to enjoy 40 thrilling rides and live performances and see what life was like in this theme park based on a 19th century mining town. Parents will enjoy seeing demonstrations of candymaking, blacksmithing and picking up some fun old-fashioned souvenirs while kids will be able to scream their lungs out on the 40 thrilling rides, including several kid-friendly water rides and fun shows. There is even a huge natural cave attraction and plenty of information on the history of the Ozarks. Various festivals are held throughout the year including the Star Spangled Summer and An Old Time Christmas celebration.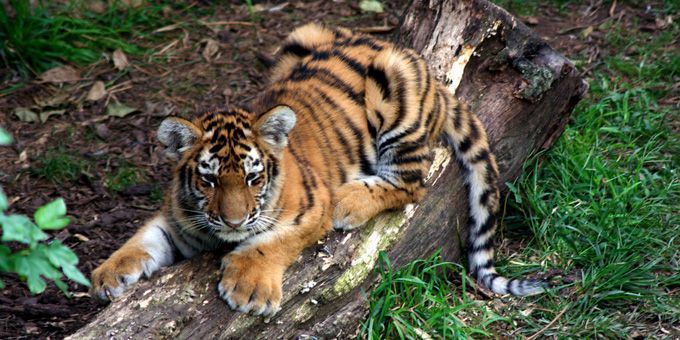 Saint Louis Zoo
1 Government Dr.
St. Louis, MO
Of all the family-friendly attractions on our list, there are none that are as crowd-pleasing as a zoo. So, of course, the St. Louis zoo has to be on our list as one of the best zoos in the Midwest. This attraction has no entry fee and features more than 20,000 animals on site. Children will love seeing the animals in their natural habitats and learning about the different species while adults will be able to indulge their inner child with the sights and memories. The zoo also features numerous shows, restaurants and shops on the 89 acre attraction. As if that wasn't enough, the Zoo is also located near the Loop[1], which has a range of shops, restaurants, art galleries, cafes and other attractions that parents and older kids are sure to enjoy.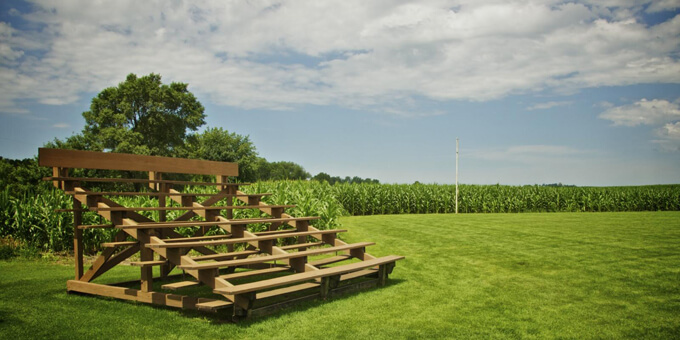 Field of Dreams Movie Site
28995 Lansing Rd.
Dyersville, IA
The "Field of Dreams" movie was released in 1989 and became an instant classic, inspiring millions of people to follow their own dreams. Adults and children alike will love the chance to visit the set of the blockbuster film and walk the field themselves. The house used in the film houses a museum about the film, and on Sunday afternoons, intrepid visitors might even get to see the "ghost teams" take the field and play a game or two. This charming Iowa attraction is a must-see for all movie fans and is definitely a great choice for a family outing.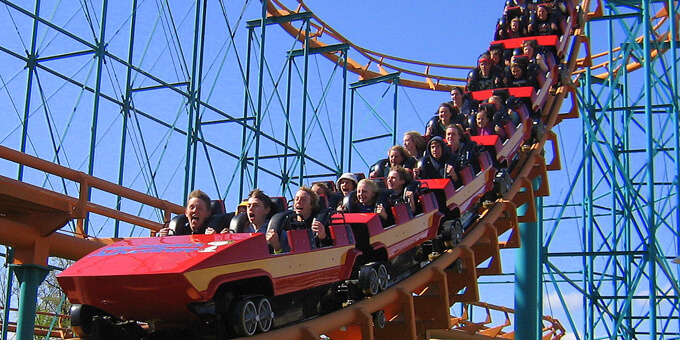 Michigan's Adventu
re
4750 Whitehall Rd.
Muskegon, MI
Michigan's Adventure is the largest amusement park in Michigan and was originally founded in 1956, making it one of the more historic amusement parks in the country. The park has had a number of updates since it first opened and now combines both wooden roller coasters and more modern options. Many of the rides are child-friendly, but there are enough larger coasters in the park to keep even the most adventurous adult happy.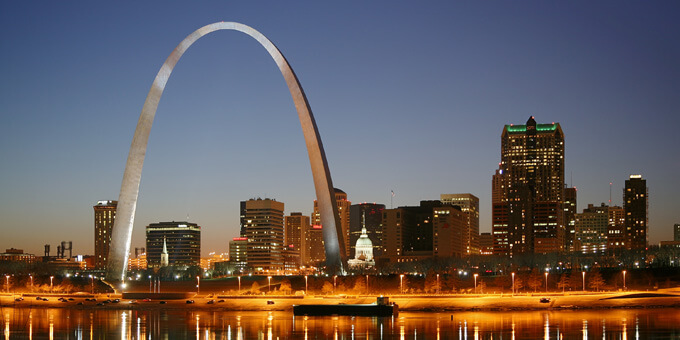 Gateway Arch
100 Washington Ave.
St. Louis, MO
Easily one of the most recognizable structures in the midwest, the Gateway Arch in St. Louis, Missouri, is a great attraction for the whole family. Visitors can take rides to the top of the arch or explore the visitor center below which features information about the construction and maintenance of the arch as well as plenty of historical information about the area. There are multiple gift shops and plenty of photo opportunities. While there aren't any restaurants inside the arch, there are several choices nearby including Rober's Ribs[2], a local favorite.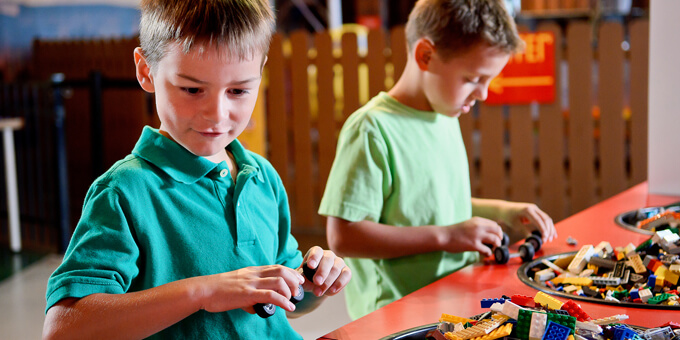 Legoland Discovery Center
601 N. Martingale Rd.
Schaumburg, IL
If you're looking for something fun to keep the kids entertained, then Legoland Discover Center near Chicago can't be passed up. Adults and children will be able to expand their imaginations as they build toys and real-life models from LEGOs. The whole family will be able to explore more than nine different attractions, check out the 4D movie theater and, of course, build to their heart's content.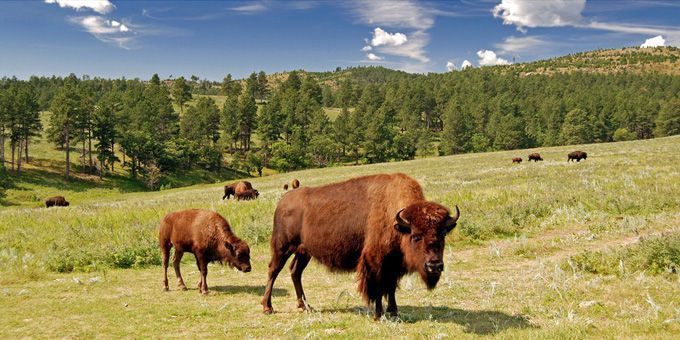 Custer State Park
13329 US Highway 16A
Custer, SD
Families can take a trip back in time when they arrive at Custer State Park located in Black Hills of South Dakota. There is something for everyone, from exploring the more than 71,000 acres of open lands filled with wonderful landscapes to trout fishing. You might even see a herd of bison that calls the park home. There are campgrounds and plenty of places to see including the first location where General Custer's expedition first discovered gold in 1874 and the log cabin that housed South Dakota's first poet laureate, Badger Clark.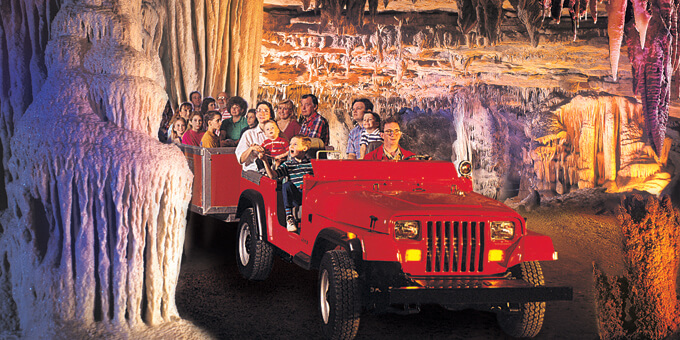 Fantastic Caverns in Springfield, MO
4872 North Farm Road 125
Springfield, MO
One of the natural wonders of the U.S., Fantastic Caverns is one of the top Missouri attractions for the whole family. Unlike many other cave tours, visitors will embark on their journey in a small red tram which allows every member to visit the cave in comfort. Each tour is taken at a slow pace to allow the natural beauty of the caves to be enjoyed, and the site also features a gift shop and visitor center where you can learn more about the caves and pick up a souvenir to take home. If you're looking to make a full day of the expedition, then Springfield, Missouri has plenty of other family-friendly things to do including visiting the lions at the Dickerson Park Zoo[3] and trying out the 1984 Arcade[4], which features tons of old-fashioned arcade games.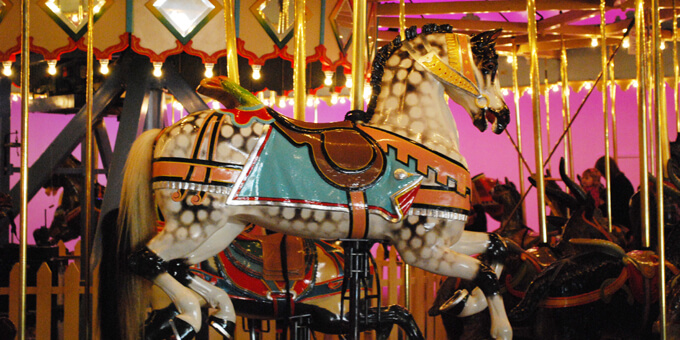 The Children's Museum of Indianapolis
3000 N. Meridian St.
Indianapolis, IN
The Children's Museum of Indianapolis may be designed for children, but it has plenty to keep every member of the family happy during any visit. Made up of a full five floors of exhibits and interactive fun, this museum is the largest children's museum in the country. Visitors can explore the museum's carousel which was built in 1917 or learn more about science and physics. Different exhibits are available throughout the year, but children and adults alike should expect to get their hands dirty as they explore this exciting learning center. Other family-friendly activities in the area include the Rocket Fizz Soda Pop and Candy Shop[5], only a few minutes down the road. For even more fun, be sure to embark upon one of the exciting and scenic Circle City Carriage Rides.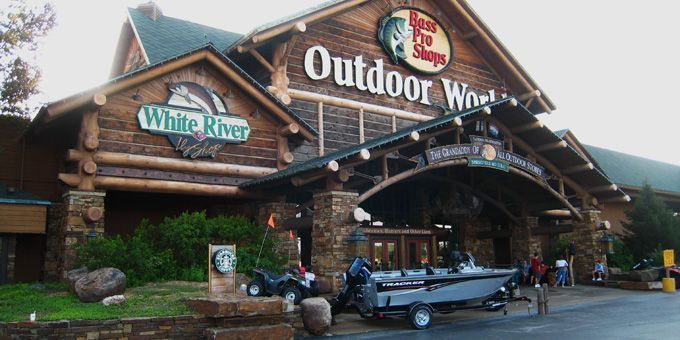 Bass Pro Shops
1935 S. Campbell Ave.
Springfield, MO
A trip to the original Bass Pro Shops store in Springfield, Missouri may not seem like a normal family day out, but there is much more to the store than just items for sale. The store features both live and stuffed animal exhibits, complete with waterfalls and other natural formations, making the whole place seem like a museum. Bass Pro Shops is huge and also features a delicious restaurant and a couple of museums, including the NRA Museum which features more than 1,000 guns on display, and the Archery Hall of Fame. There is a cafe, a fudge and coffee shop and various events throughout the year including a fish feeding show, boat exhibits and even a visit from Santa!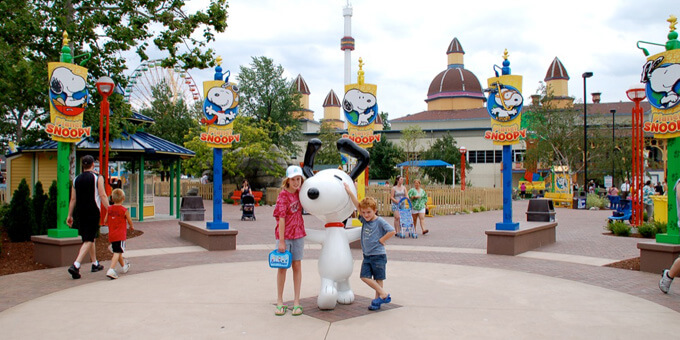 Cedar Point
1 Cedar Point Drive
Sandusky, OH
Cedar Point is the second oldest amusement park in the United States and it has been entertaining families since it first opened in 1870. The 365 acre park is filled with attractions to keep all the whole family happy. Featuring 72 rides and 16 roller coasters, both thrill seekers and young children will be able to get their fix. The park also has a water park, live entertainment throughout the day and plenty of dining options. It's also nearby several other fun family activities like Sandusky Goofy Golf[6], a fun miniature golf course which also features go karts, bumper boats, and games for the whole family.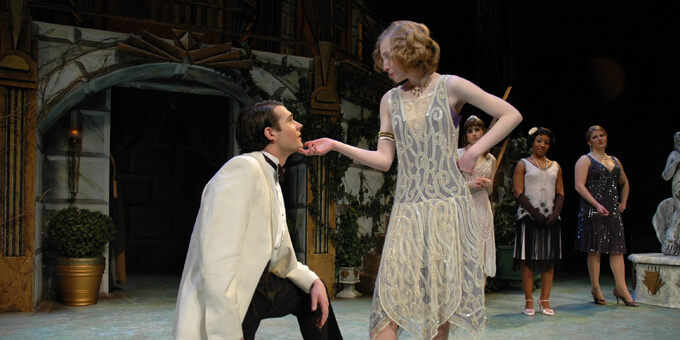 Guthrie Theater
818 S. 2nd St.
Minneapolis, MN
For a family looking for something more cultural than an amusement park, the amazing Guthrie Theater in Minneapolis is popular with both children and grown ups. For more than 50 years this theater has given visitors a glimpse into the cultural highlights of the times, featuring top productions of some of the best known national and international plays ever written. Of course, the Guthrie Theater offers much more than the chance to enjoy top rated plays, as it also hosts concerts and other events and features a concession area to keep the kids happy. The theater is also conveniently located near the Minneapolis Sculpture Garden[7], where the whole family can stretch their legs after a long theater performance and see some fantastic art on the way!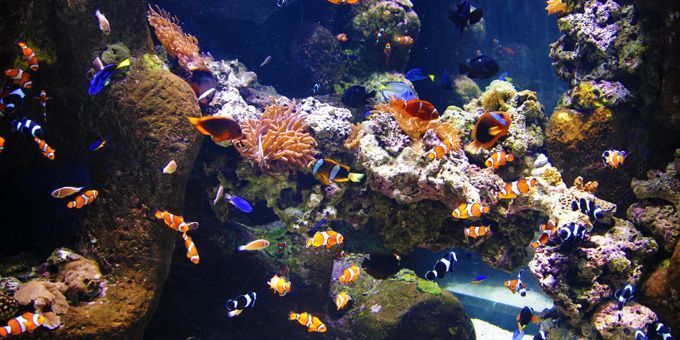 SEA LIFE Aquarium
2475 Grand Blvd.
Kansas City, MO
While there is no shortage of family-friendly things to do in Kansas City, one attraction that simply shouldn't be missed is the Sea Life Aquarium. This fun attraction brings you and your whole family nose to nose with sharks, dolphins, sea horses and tons of other aquatic life. Children will love the hands-on areas where they can touch a live starfish or hold a crab and adults will enjoy the up close looks at some of the most wondrous creatures that the oceans have to offer. There are plenty of exciting talks and learning activities available, or visitors can simply wander the aquarium at their own pace.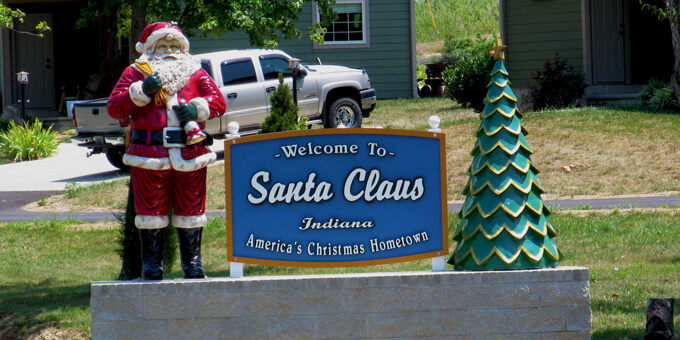 Santa Claus, IN
For most cities, Christmas only happens once a year, but in the small town of Santa Claus, Indianna, it's a year-round event. From entire stores dedicated to Christmas to a water park that has one of the largest slides in the U.S., both children and adults can have fun at this quaint town. Explore the history of the legendary Christmas figure at the town's own Santa museum, pick up some unique gifts at the Santa Claus Christmas Store[8] and help keep the Christmas spirit alive!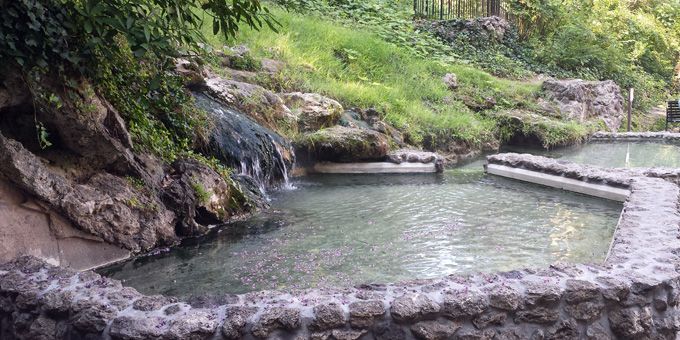 Hot Springs National Park
Hot Springs, AR
Hot Springs National Park, located in Arkansas, features 47 springs and numerous bathhouses which make this a natural wonder that everybody can enjoy. Open areas of land make this a great place for kids to spend their time and energy, while the geological features and unique collections of naturally hot springs make it a fun area to visit for older kids and adults.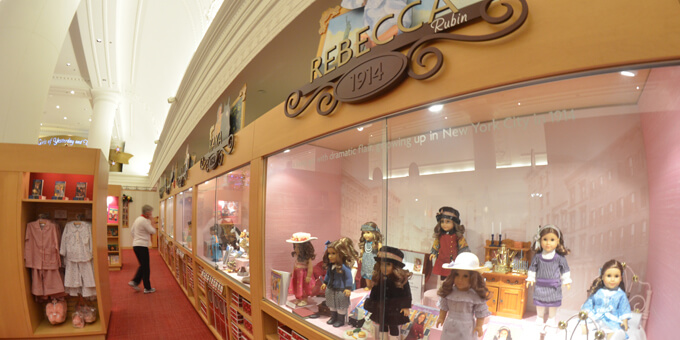 American Girl Place in Chicago, IL
609 5th Ave.
New York, NY
The American Girl Place in Chicago is the perfect stop for children, especially young girls, but make no mistake; there is enough to see and do to keep everybody happy. This museum and attraction allows visitors the chance to explore the history of the American Girl brand which began as a book series and became one of the top toy brands in the world. Doll enthusiasts will enjoy creating their own doll complete with accessories and more clothing options than you'll know what to do with, and the whole family will enjoy the food and drinks options available.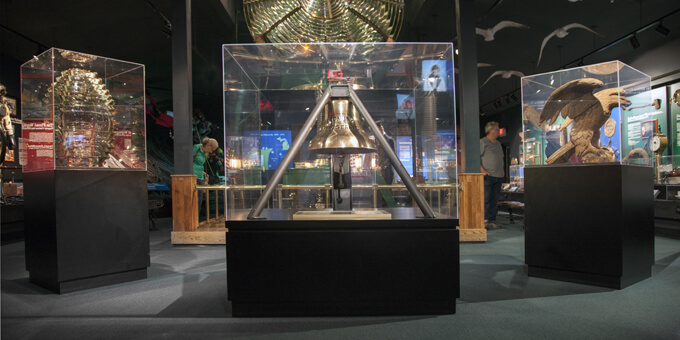 18335 N. Whitefish Point Rd.
Paradise, MI
This one-of-a-kind museum is filled with information on the perilous travel through the Great Lakes area. The family can tour the oldest operating lighthouse on Lake Superior, which has been in continuous operation for 150 years, and see plenty of artifacts about sailors and ships that traveled in the lakes. This historical and fun attraction will ignite the curiosity of kids and adults alike.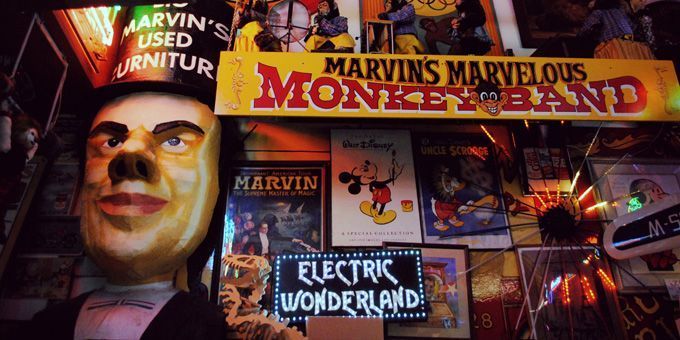 Marvin's Marvelous Mechanical Museum near Detroit, MI
31005 Orchard Lake Road
Farmington, MI
Located outside Detroit, Michigan, Marvin's Marvelous Mechanical Museum is a wonderland of historical machines. From vintage coin-operated museums to modern arcade games, this unusual museum will keep the whole family entertained by the strange, wonderful, antique and interesting exhibits. Some of the machines featured were built specifically for the museum, while others are collectables. Be sure to grab plenty of quarters!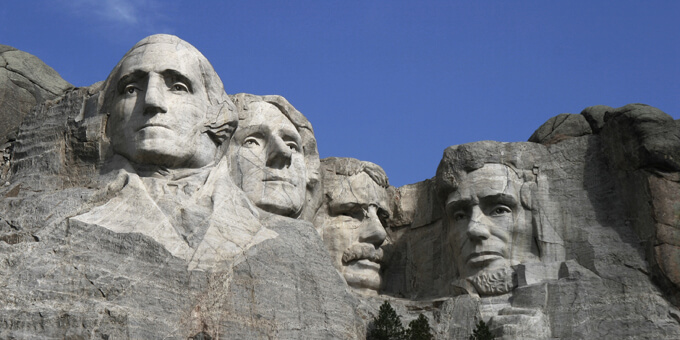 1600 East St. Patrick Street
Rapid City, SD
There are few attractions in South Dakota or the United States as iconic as the Mount Rushmore historic site. No matter what age a family member is, they will enjoy seeing the sculptures of great former U.S. Presidents carved into the side of the mountain. The Mount Rushmore and Black Hills Tour takes in so many sites that every member of a family will be happy to embark on the journey which also features the Crazy Horse Monument and sightseeing in the Black Hills National Forest. The beauty of the forest will make anybody want to enjoy the vast open spaces and amazing outdoor activities the area offers.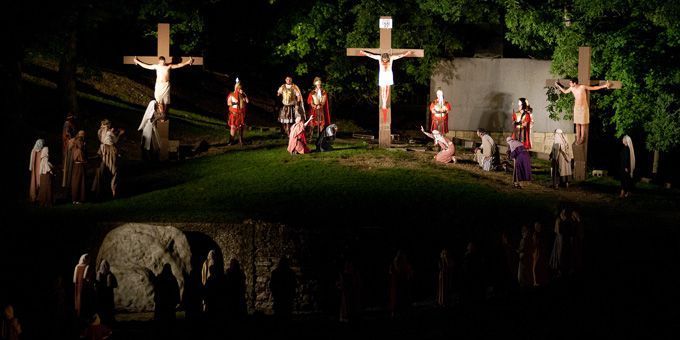 935 Passion Play Road
Eureka Springs, MO
See and relive the greatest Biblical story ever told at the Great Passion Play, performed live in Eureka Springs, Missouri. More than 100 actors and live animals take the stage to tell of the life and death of Jesus at this amazing performance. Come early and take part in the Holy Lands tour to learn more about this biblical story and the beliefs behind it, and be ready for some discussion between the whole family about the meaning behind this stunning performance.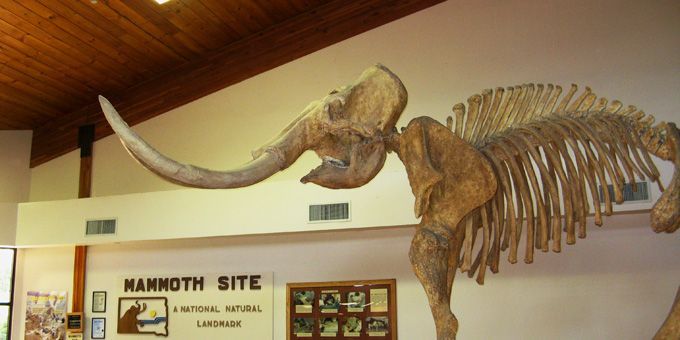 1800 US 18 Bypass
Hot Springs, SD
Learn about the ancient mammoths that once roamed the earth at the world's largest mammoth research facility, located in Hot Springs, South Dakota. Kids will love seeing real skeletons of mammoths and other extinct creatures that roamed the earth, and adults will enjoy seeing archaeological films and visiting a real paleontology lab to see how this important research is carried out.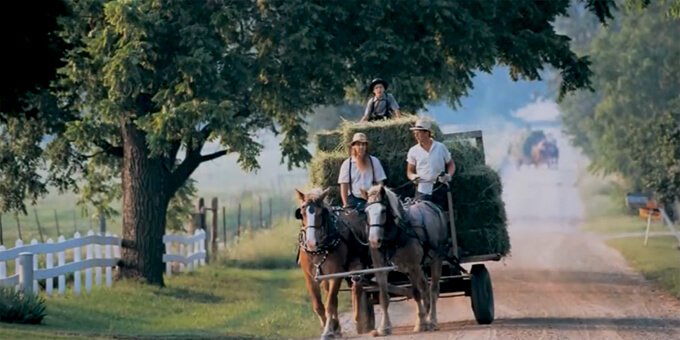 Amish Acres House and Farm Tour
1600 West Market Street
Nappanee, IN
The lives of the Amish community of Indiana can be discovered at the amazing Amish Acres tour and visitor center. A mix of live tours and prerecorded videos give the family the chance to find out more about how the Amish community was established and how the members live their everyday lives. Younger children will enjoy the wagon rides and gift shop, while older children and adults can discover more about the Amish way of life and even pick up some unique gifts and souvenirs.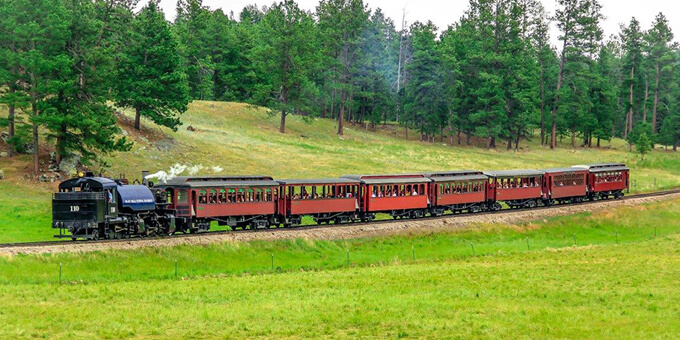 103 Winter Street
Keystone, SD
The 1880 Train in the Black Hills of South Dakota really is an attraction with something for the entire family. Setting out on a journey from one of the two stops this historic steam train takes in is a perfect way of exploring many different attractions in the area or simply enjoying a classic ride through beautiful scenery, just like a family in the 19th century might have done. Boxed lunches and train whistles can be purchased to make the trip even more fun. There are two different departure locations: Keystone and Hill City. If you're departing from Hill City, then be sure to stop by Wade's Gold Mill[9] where the whole family can pan for gold and learn about gold mining--the perfect compliment to this 19th century train ride.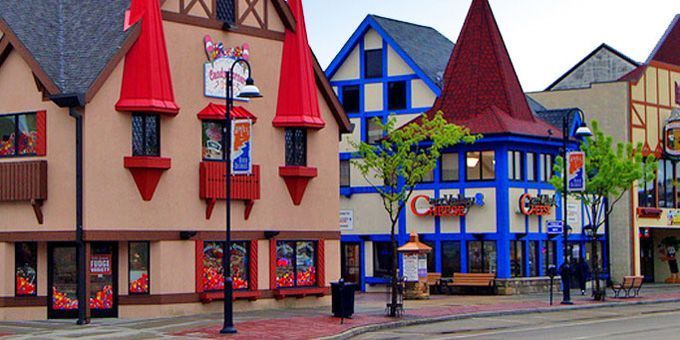 Bavarian Village
414 Broadway
Wisconsin Dells, WI
The Bavarian Village in Wisconsin Dells brings the sights and sounds of a traditional German to Wisconsin. Easily one of the more charming cultural attractions in the country, children and adults will enjoy watching and taking part in the regular reenactments of traditional Bavarian dancing and the whole family can sample some traditional German foods and drinks at the heart of this German-inspired village.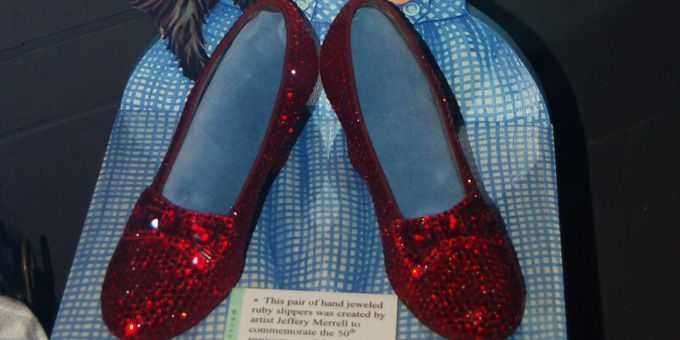 Wizard of Oz Museum
511 Lincoln St.
Wamego, KS
Relive L. Frank Baum's classic story "The Wizard of Oz" at this wonderful museum in Topeka, Kansas. This new facility was established in 2003 and maintains its position as one of the top attractions in the state with memorabilia from the classic movie and other productions of the tale of the little girl from Kansas. Learn the story behind writing the original books, movie adaptations, TV shows, and stage plays at this fun museum, and be sure to stop by Toto's Tacoz[10] for a fun family dinner!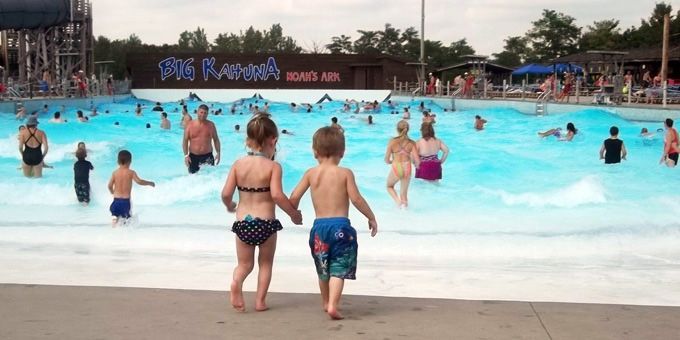 Noah's Ark Waterpark
1410 Wisconsin Dells Parkway
Wisconsin Dells, WI
Kids and adults alike will love splashing through Noah's Ark Water Park, the largest water park in the U.S. Located in Wisconsin Dells, this outdoor park is open seasonally and offers 49 fantastic water slides, two wave pools and plenty of other attractions for the whole family including a dive-in movie, snack shops, restaurants and more. Be sure to try out the Time Warp, the largest bowl-style ride on the planet!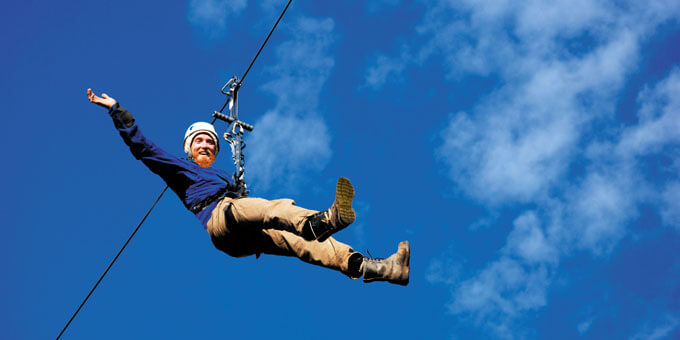 2339 US Highway 65
Walnut Shade, MO
The safe and secure Branson Zipline and Canopy Tours will provide the perfect option for all the family to see the beauty of the Ozarks from a different vantage point. Almost every age can take the journey from tree to tree to get a unique view across the forests. Family members can go a leisurely pace for a scenic adventure or a speed things up a bit to get the blood pumping. Branson is also home to some other awesome attractions such as te Rankin Brothers show, Adventures of Marco Polo, and the stunning Pointe Royale Golf Course, making it worth the visit!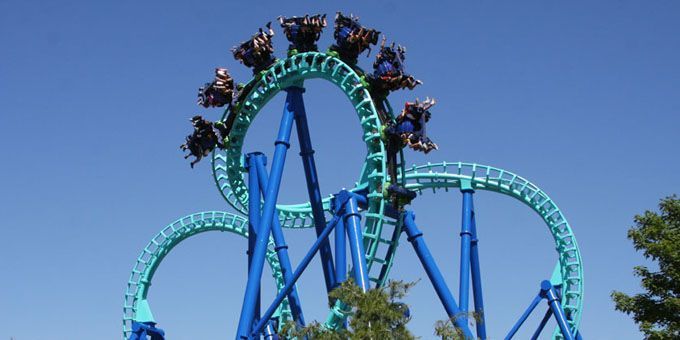 Kings Island Theme Park & Waterpark
6300 Kings Island Dr
Mason, OH
Nothing says 'family fun' like a theme park and water park combo, and Kings Island is one of the most popular in Ohio. With more than 100 rides, a 33 acre water park, live entertainment, the world's largest animatronic dinosaur park, and the world's longest wooden roller coaster, everyone will have a great time in this award-winning park.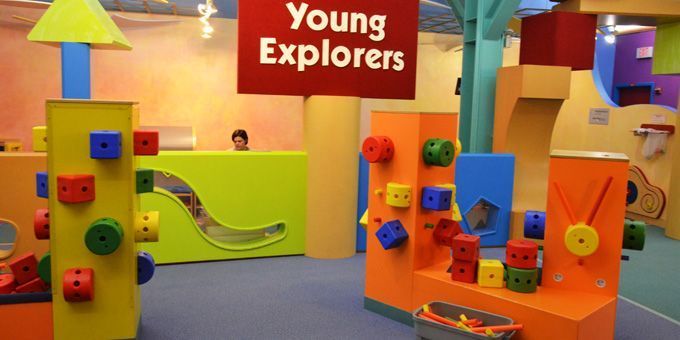 DuPage Children's Museum
301 N. Washington St.
Naperville, IL
The DuPage Children's Museum is one of the best interactive museums in the U.S., with plenty to keep everyone entertained. Exhibits are aimed at toddlers to young children, and all three floors are bursting with educational and fun things to do. The whole family will enjoy building items with real tools, learning how air and water effect the body and the planet and lots of other hands-on activities.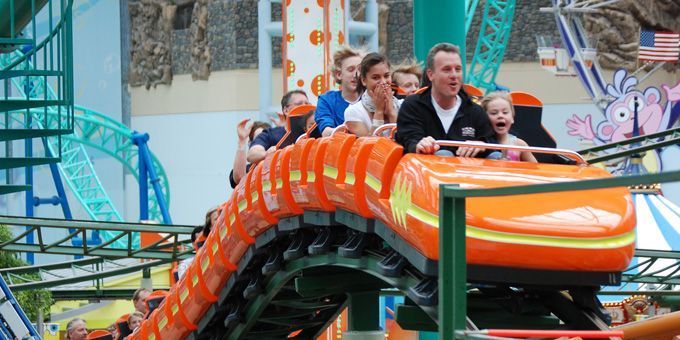 Nickelodeon Universe
Mall of America
5000 Center Way
Bloomington, MN
Housed entirely indoors, the Nickelodeon Universe theme park is always a great choice for the family, no matter what the weather outside is like. Unlike outdoor theme parks, rides are always open and beloved Nickelodeon characters make frequent appearances throughout the day. While kids will love the park itself, adults and older kids can also enjoy shopping or finding the best food vendors available in one of the best known shopping centers in the U.S., the Mall of America, which houses Nickelodeon Universe. The Amazing Mirror Maze[11], located on the third floor of the Mall of America, is another family-friendly attraction that shouldn't be missed!
Have you taken your family to any of these exciting attractions or destinations? What are your family's favorite vacation destinations? Tell us in the comments, and don't forget to share the article with your friends!