The Grand Canyon is just the tip of the iceberg.
From coast to coast, there are breathtaking national parks scattered across the United States. A family vacation to one of these wondrous areas is an experience that will be remembered for a lifetime, but choosing which national park to visit is often the hardest part.
Before you settle on one of the well-known areas just because you've heard a lot about it, take the time to investigate a few others that are just as beautiful. Beyond the well-known national parks like Yellowstone is a world of unmatched beauty and excitement. Here's a look off the beaten path and into a few of our country's lesser known national parks.
National Parks are some of the most beautiful places in the United States. Explore these lesser-known parts of the country and enjoy beauty and fun in unique ways!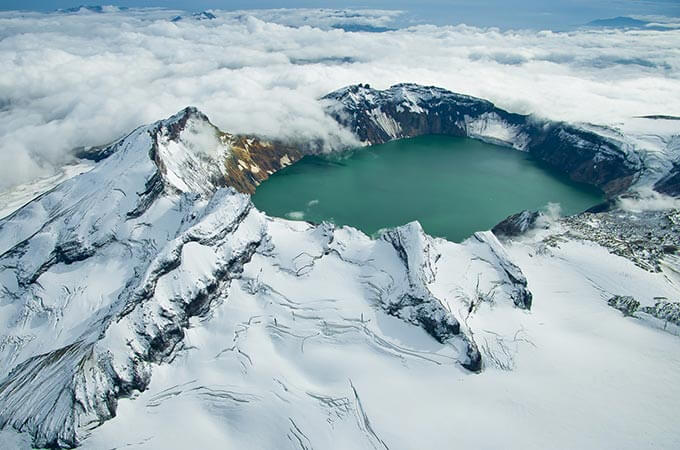 1. Katmai National Park
Katmai National Park[1] in Alaska is home to Mount Katmai and a number of other active volcanoes including Mount Martin, Mount Griggs, and Novarupta. Mount Katmai last erupted in 1912 and spewed ash for more than 60 hours. It was the largest volcanic eruption the 20th century has ever seen. The park's gorgeous landscape has also been noted for its high population of brown bears.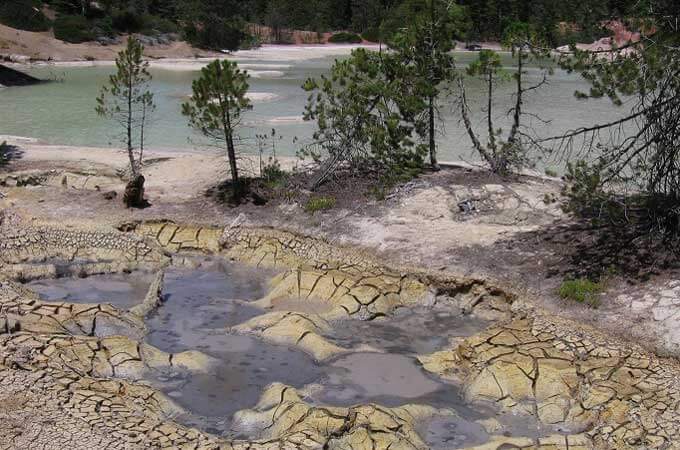 2. Lassen Volcanic Park
Located in northeastern California, Lassen Volcanic Park[2] features many fascinating hydrothermal vents that send boiling water to the surface of the earth. Boiling Springs Lake, in the southeast corner of the park, is a popular spot for hiking, photography, and sightseeing. The water in the lake measures a consistent temperature of 125 degrees.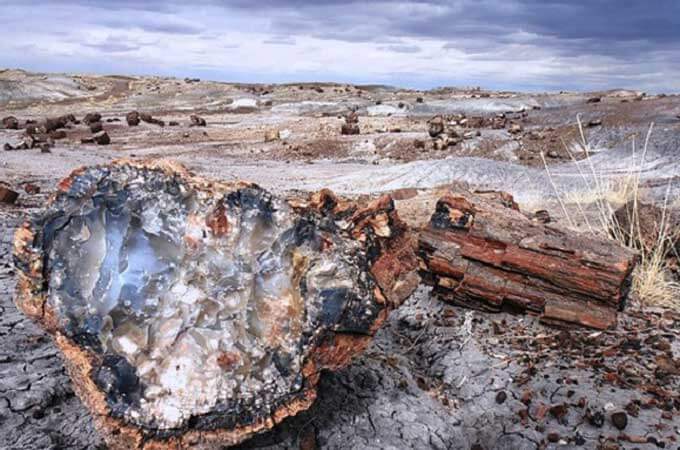 3. Petrified Forest National Park
Petrified Forest National Park[3] is found in America's southwest where visitors marvel at the wood-turned-stone. The area's Arizona desert landscape is fairly dry and bare, but the brightly colored quartz of the fossilized wood fills all 85,542 square miles of the national park with beauty.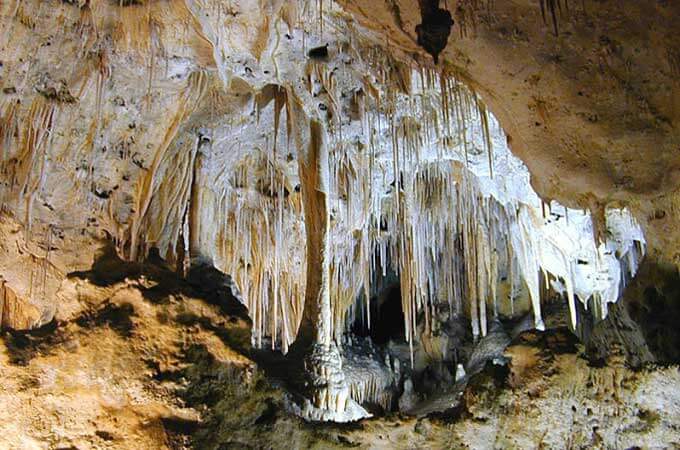 4. Carlsbad Caverns National Park
Geologists say at one point Carlsbad Caverns National Park[4] in New Mexico was the coastline of an inland sea, but today the landscape plays host to more than 119 caves below the earth, the most famous of which is Carlsbad Cavern. Carlsbad Cavern's main chamber, "The Big Room," boasts breathtaking limestone formations and an impressive stature measuring nearly 255 feet high and 4,000 feet long.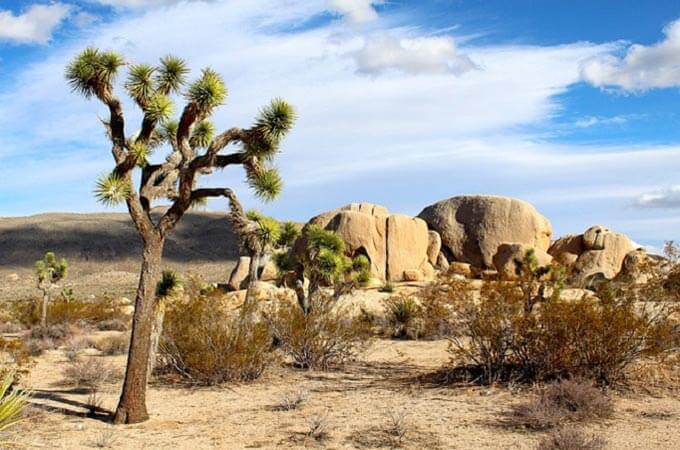 5. Joshua Tree National Park
Joshua Tree National Park[5] in southeastern California is an intriguing array of wildlife, featuring the twisted characteristics of the Joshua Tree. This prickly spectacle is found in a landscape crafted by the merging of two deserts — the Mojave and the Colorado. This national park attracts backpackers and hikers to explore the nearly 800,000 acres of natural wonders.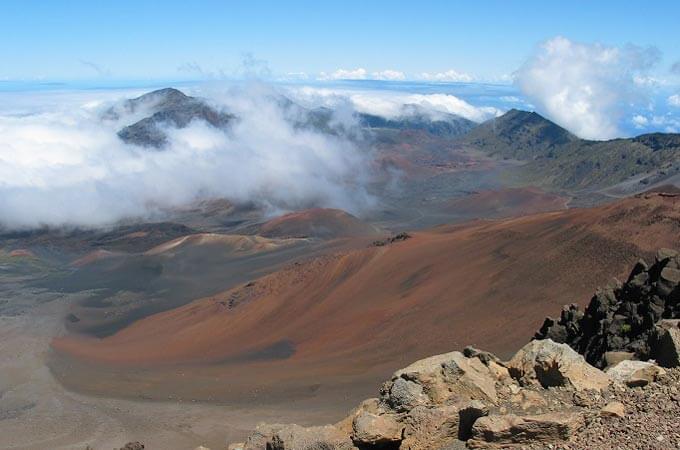 6. Haleakala National Park
Haleakala National Park[6] is sacred land in the Hawaiian culture. Located on the island of Maui, the park is made up of an exotic terrain of volcanic land, bamboo forests, and jagged coasts. Haleakala means "House of the Sun" and the southeastern side of the island houses the Haleakala Crater, a common tourist destination.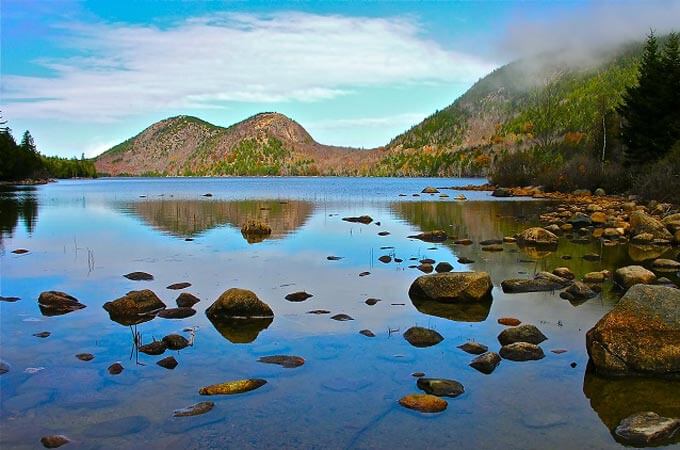 7. Acadia National Park
With more than 120 miles of hiking trails, Acadia National Park[7] is an eclectic array of historic sights. This area in Maine boasts the tallest mountain on America's Atlantic Coast and features the rocky remnants of historic villages from the 1800's, old carriage roads, and the beautiful Sand Beach on the shore.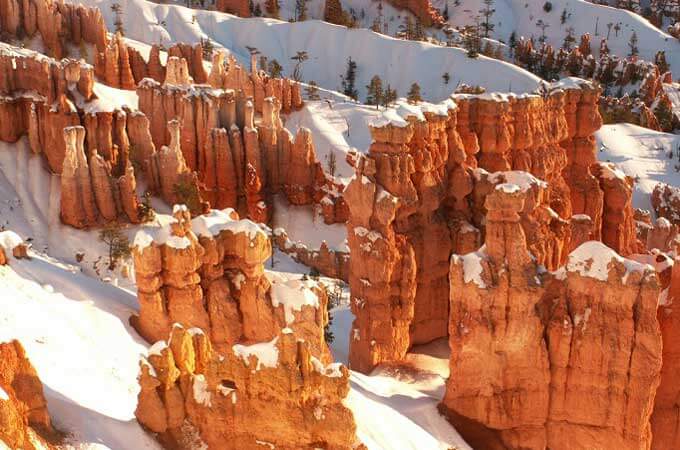 8. Bryce Canyon National Park
The distinct rock formations of southwest Utah's Bryce Canyon National Park[8] make it a must-see. Hoodoos (or uniquely shaped towers of weathered rocks) create a starkly contrasting landscape when compared to the surrounding fir forests. The park is home to a variety of plant and animal wildlife including three endangered species: the California condor, the Southwestern Willow Flycatcher, and the Utah prairie dog.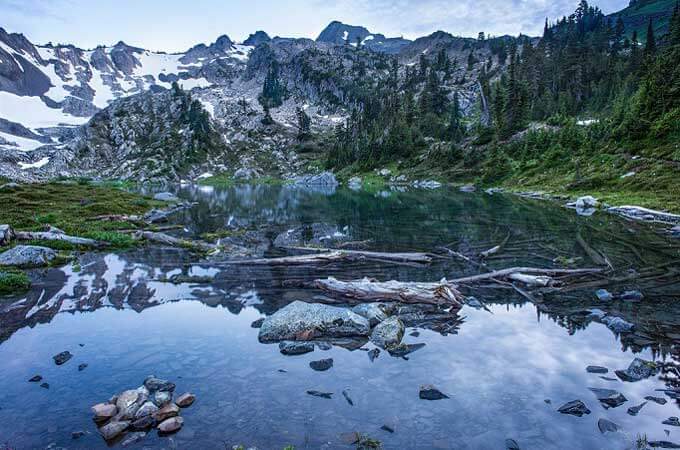 9. Olympic National Park
Mountains, meadows, and ocean make for an extremely varied backdrop at Olympic National Park in Washington. Several different glaciers are active atop the mountains and countless species of plants and animals make the area's ecosystem vastly unique. The Lake of the Angels in Olympic National Park is one of the more popular sites for tourists. This national park was honored with a World Heritage Site title in 1981.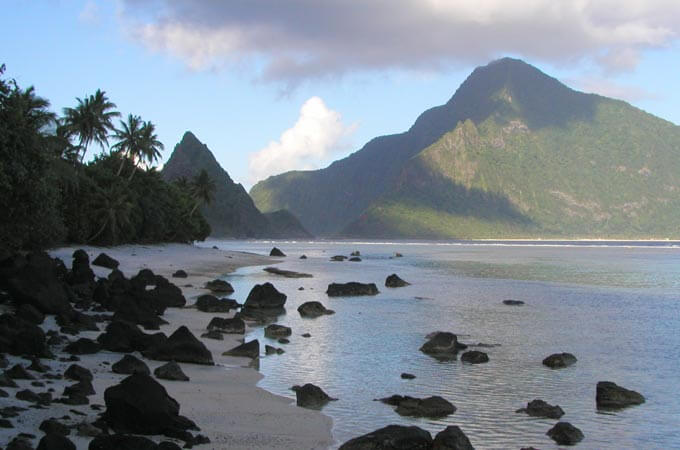 10. American Samoa National Park
The American Samoa National Park[9] is not only filled with the captivating beauty of the South Pacific, but also encompasses the distinctive cultural traditions of the American Samoa people. This park is the only U.S. territory south of the equator, and is home to ten volcanic islands and two lagoon islands.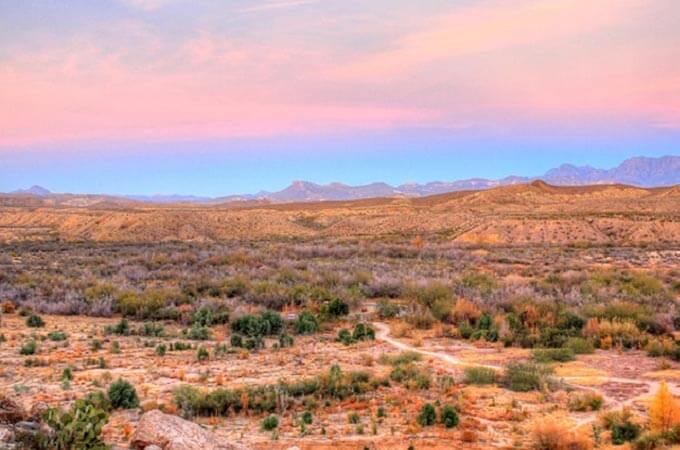 11. Big Bend National Park
Western Texas features the one and only Big Bend National Park[10], where rigid canyon walls collide with flat, desert land. The International Dark-Sky Association recognized this national park in 2012 as having one of the "darkest measured skies in the lower 48 United States" because thousands of stars and planets are all visible to the naked eye.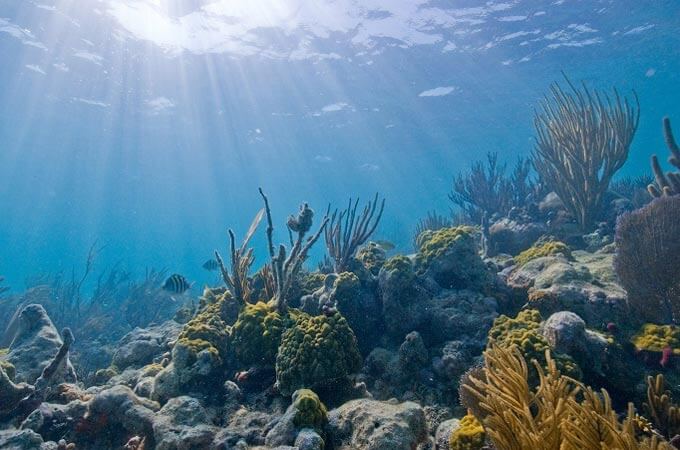 12. Biscayne National Park
Just south of Miami, Florida lies Biscayne National Park[11] where a mere five percent of the 172,924 acre park is land. The remaining portions make up an expansive underwater frontier teeming with live coral reefs. Visitors frequently sight wildlife such as manatees, pelicans, brightly colored fish, and sea turtles and the area boasts an exciting history of pirates and shipwrecks.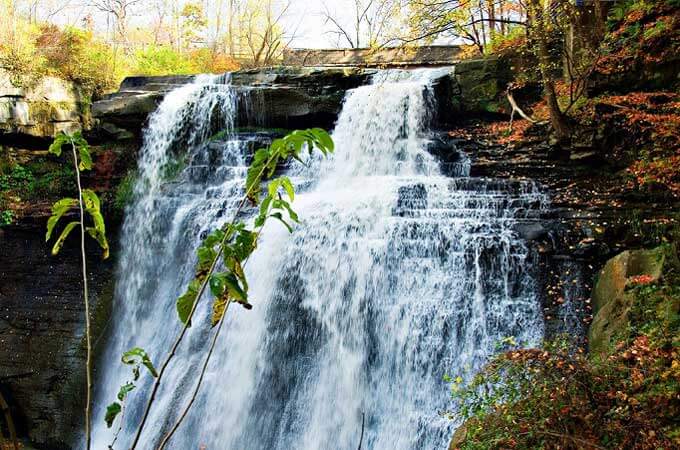 13. Cuyahoga Valley National Park
Cuyahoga Valley National Park[12] is tucked away in northeastern Ohio between Cleveland and Akron, leaving much to be discovered. The land was declared a national park in 2000 and features an inviting blend of natural wonders and manufactured attractions. Most tourists flock to this park to get a glimpse of the beautiful Brandywine Falls, but the Cuyahoga River, Beaver Marsh and the 19th century Everett Road Covered Bridge are popular sites as well.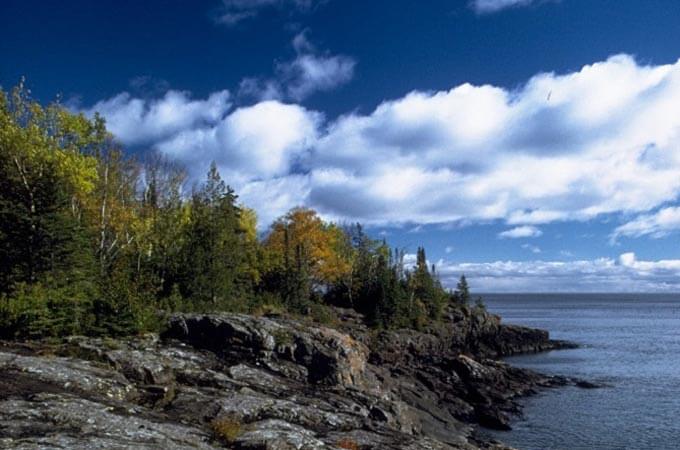 14. Isle Royale National Park
The lush Michigan forests populate the Isle Royale National Park[13], an isolated wilderness getaway. This jagged chunk of land in Michigan's Upper Peninsula is surrounded by Lake Superior on all sides and bordered by more than 450 smaller islands. The island has proven to be a sustainable habitat for moose, wolves, and many other mammals.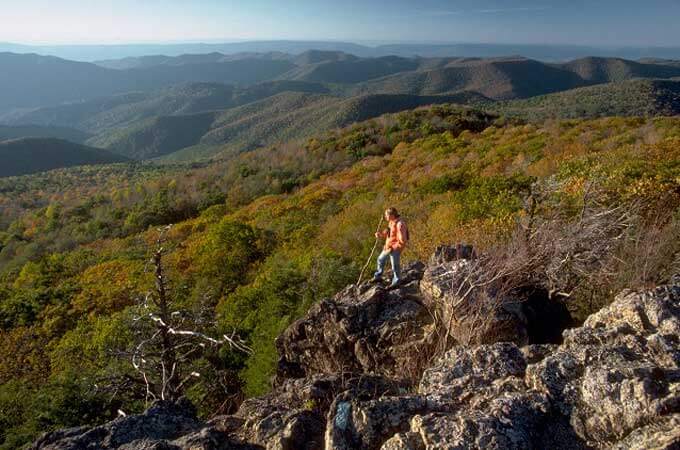 15. Shenandoah National Park
Virginia's Shenandoah National Park[14] is fixated within a part of the Blue Ridge Mountains. The park's alpine landscape contains hundreds of scenic overlooks and more than 500 miles of hiking trails. The Blue Ridge Parkway attracts visitors from all over the country with its claim to be "America's favorite drive."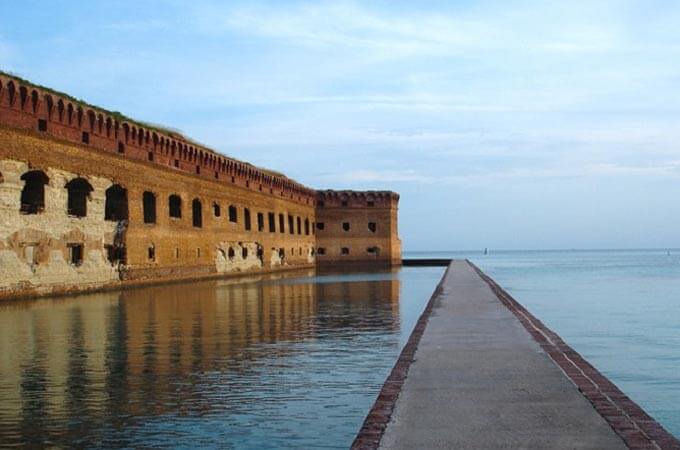 16. Dry Tortugas National Park
The 19th century Fort Jefferson at Dry Tortugas National Park[15] is surrounded by coral reefs, marine wildlife, and seven small islands. Located in the Gulf of Mexico just west of Key West, Florida, this 101-square mile national park was used as a prison during the Civil War, but serves as a popular tourist attraction today.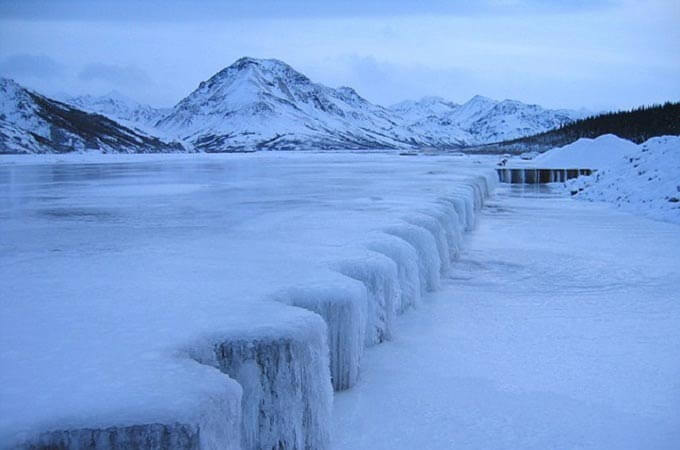 17. Denali National Park
Denali National Park[16] is situated on Mount Denali, formerly called Mount McKinley, the highest mountain in North America. The park encompasses six million acres of vast tundra which grizzly bears, caribou, wolves, the golden eagle, and several species of fish call home. They freely roam the glaciers, mountains, and valleys where visitors are likely to get a glimpse while hiking, backpacking, or camping.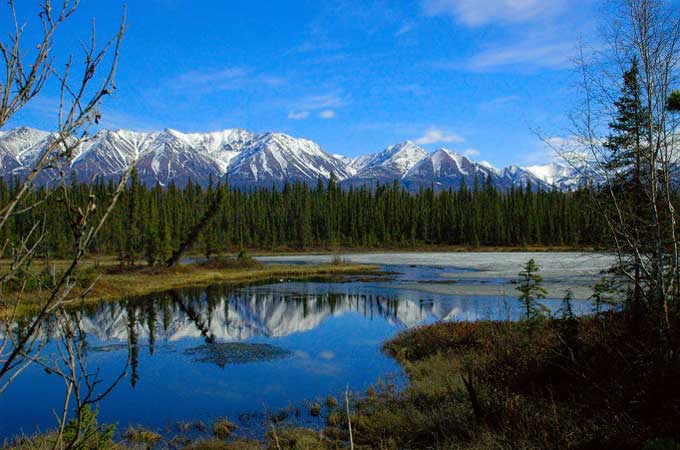 18. Wrangell-St. Elias National Park
The largest national park in North America, Wrangell-St. Elias National Park[17] is more than five times bigger than Yellowstone. Spectacular scenery and calming isolation make this Alaskan park ideal for outdoor enthusiasts looking for a rugged wilderness experience.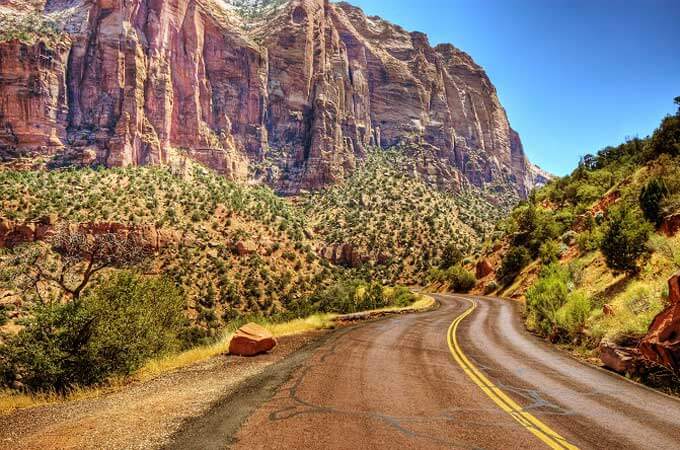 19. Zion National Park
Zion National Park[18] in southern Utah is the state's oldest national park. The Virgin River has carved its way through the steep canyons of Zion Canyon, sculpting majestic rock walls that tower high above the water's surface. Intricate rock formations are scattered all throughout the park, and shuttle busses filled with tourists weave their way through the canyon walls. The state is also home to several other National Parks such as Arches National Park and Canyonlands National Park.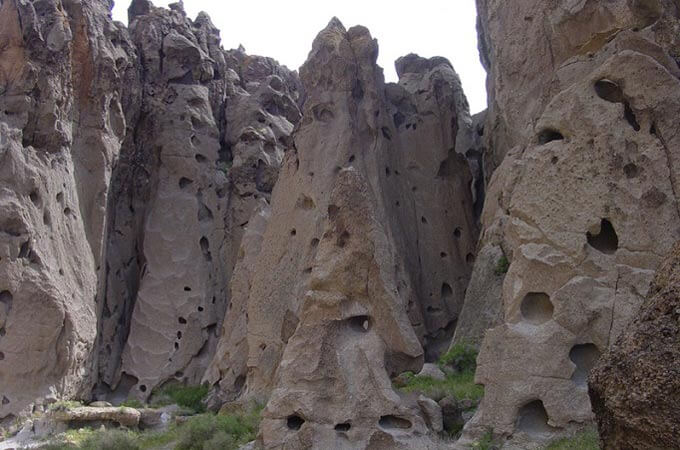 20. Mojave National Preserve
Despite the arid environment of the Mojave National Preserve[19] in southern California, an abundance of wildlife thrives at this national park. Desert bighorn sheep, tortoises, mule deer, and coyotes are just a few of the creatures that call this 1.6 million-acre area home. The preserve encompasses prominent landscape features like the Marl Mountains, the Kelso Dunes, and the Cima Dome.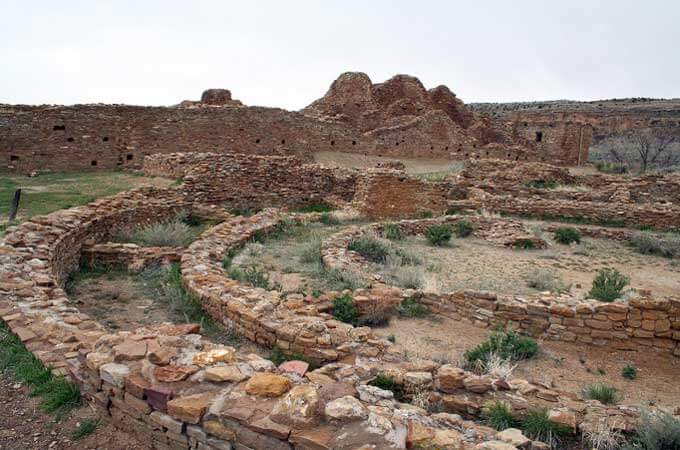 21. Chaco Culture National Historical Park
Chaco Culture National Historical Park[20] was once a hub of cultural activity between 850 and 1250 A.D. Located in New Mexico, this national park features the striking architecture of the Pueblo people and the historic remnants of stone buildings that once filled the city of Chaco. Visitors can explore the park with self-guided walking tours and bike trails.
22. Wind Cave National Park
Wind Cave National Park[21] in South Dakota was the first cave to be declared a national park. Although the landscape is covered with beautiful prairie grass, one of the longest caves in the world lies just below the surface. Wind Cave was discovered by early explorers in 1881, but many Native American tribes have considered the cave a sacred place for hundreds of years. It is noted for its unusual boxwork mineral formations.
23. Crater Lake National Park
The only national park in Oregon, Crater Lake National Park[22] was once home to the volcano, Mount Mazama. After it erupted, the mountain collapsed and Crater Lake was formed. The lake is in fact the deepest in America at 1,943 feet and the ninth deepest in the world.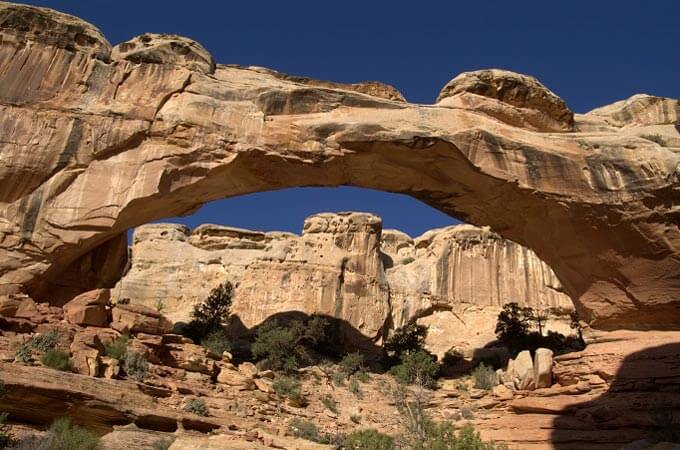 24. Capitol Reef National Park
Capitol Reef National Park[23] in Utah is a fascinating 100 mile "wrinkle in the earth." Red rock formations make up the majority of this park embellished with beautiful ridges, cliffs, bridges, and canyons. The park got its name from a series of formations located in the Waterpocket Fold (a 75-mile stretch of land) that resemble the U.S. Capitol Building.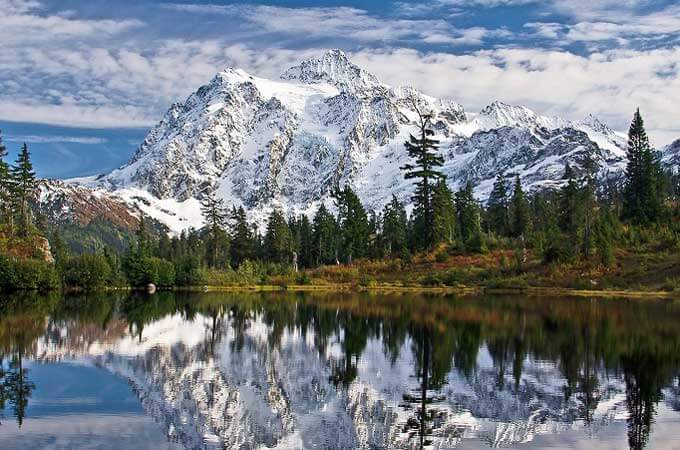 25. North Cascades National Park
Just northeast of Seattle, Washington lies North Cascades National Park[24], a wooded paradise bragging more than 300 glaciers. The mountainous landscape is inhabited by thousands of plant and animal species including the gray wolf, bald eagles, osprey, a variety of wildflowers, conifers, and many more. About 400 miles of trails yield passage to humans through this snowcapped alpine area.
Know of any other great national parks that we didn't mention? Comment below and let us know!!