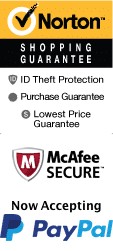 Savannah Tours Vacation Package
Savannah, GA is one of the most interesting places in the United States and is considered to be the 'most beautiful city in Georgia'; since there are so many things to see in the area, embark upon one of the walking tours in the area to enjoy sightseeing and fun!
About the City of Savannah, GA
About Savannah's History
Visitors to this city will be fully immersed in Southern culture and history. Savannah played a huge role in the Civil War, and because of this it is one of the most historical cities in North America. There are so many gorgeous things to explore from the historic plantations to antebellum mansions. Because of the secretive and bloody history of the area, there are also many ghostly happenings that are said to occur in the city. So whether you are interested in history, architecture, art, or even the paranormal, Savannah is a stunning place to explore.
>>MORE: Savannah Haunted Ghost Tours
Savannah Points of Interest
One of the most notable areas of Savannah, GA is its Historic District. This area is full of amazing restaurants, tons of shopping opportunities, and many points of interest that are significant to the city's personality. Some of the places found here include the Davenport House, the gorgeous Cathedral of St John the Baptist, and the Telfair Academy of Arts and Sciences.
Savannah Dining
After all of your sightseeing endeavors, you will definitely work up an appetite. Guests can enjoy many different dining options in the area at their own leisure. Look out at the manicured Forsyth Park while dining in a 19th-century mansion; embark upon the Savannah Foody Bus Tour to sample local flavors; or even take a cruise on the Savannah River with the Savannah Riverboat Dinner Cruises. From fried green tomatoes to Southern-style fried chicken, there are so many delicious options.
>>MORE: Savannah Culinary Tours
Savannah Lodging Options
Of course, after a day of sightseeing and tons of fun, you will want to head back to some comfortable lodging. Savannah offers everything from bed and breakfasts to luxury hotels and affordable options for families. The city truly does have it all, so book your next getaway! If you aren't sure what to do, book the Savannah Tours Vacation Package to get an overview of the city.
>>MORE: Savannah Lodging in The Historic District
About the Savannah Tours Vacation Package

If you're looking to get the most out of your Savannah vacation and see everything the city has to offer, the Savannah Tours Vacation Package is sure to be a hit; guests will get three nights of lodging, tickets to the Gates and Gardens Walking Tour, and admission to the Savannah Historic Trolley Tour with a 1-day hop-on/hop-off pass.
About The Included Gates and Gardens Walking Tour
As you embark on the Gates and Garden Walking tour, guests will have the pleasure of exploring more than 20 major squares and parks that are filled with vibrant colors, amazing landscape designs, and delicate and elegant ironwork gates. Including some of the finest urban gardens in the country that made Savannah famous as an urban forest, this tour is sure to please those with a green thumb or someone just looking to meander through some beautiful nature.
About the Included Savannah Historic Trolley Tour
Check out Savannah at your own leisurely pace with this amazing opportunity to hop on or off of the Historic Trolley Tour, and explore what you want to more in-depth.
About Included Lodging
As well as two amazing tours that allow you to take in all of the beauty of Savannah, GA, guests will have their choice of more than 75 hotels for a 3-night stay. From hotels with outdoor pools to pet-friendly establishments with awesome amenities, there are options for every vacation.
>>MORE: Savannah Hotels with Outdoor Pools
Enjoy an amazing time in Savannah, GA. With so many amazing things to see and do in this city, guests of all ages will have an awesome time. Explore, dine, and stay in one of the most gorgeous places in the entire United States!
Frequently Asked Questions:
---
---
---
Customize a package with this form: