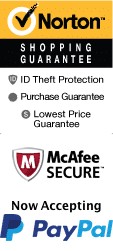 Savannah Weather Information
With more than 45 cultural attractions, Savannah has plenty to offer in the way of art, architecture and history, as well as river cruises, sports and recreation opportunities. Savannah's year-round pleasant climate makes it easy to fill the year with good days for getting out and about, and to take in all that this historic city has to offer!
The Spring months feature warm daytime highs in the 70s and 80s, making it a great time of year to visit the scenic Avenue of the Oaks, Wormsloe Historic Site, and many other great attractions. Equally informative and interesting are the nearby battle tracks from the War of 1812 or the Civil War. Overnight lows during the spring fall to the mid 50s or mid 60s, so even when visitors find themselves out on the town, temperatures are still comfortable well into the night.
Summer's warmth brings the perfect opportunity to enjoy a day at Tybee's Beach, or out on the water for a deep sea fishing trip. Many visitors also enjoy playing some golf during the summer. Daytime highs during June, July and August range from 90 to 92 degrees, while lows are in the upper 60s to low 70s, perfect camping weather! Summer visitors will want to bring some rain gear, however, as July and August are the two wettest months of the year, with 6 to 7 inches of rain each month.
Autumn in Savannah brings refreshingly cooler air, as well as lots of public events and festivals including the Savannah Jazz Festival (September), Oktoberfest (October), and the Savannah Harbor Boat Parade of Lights (November). September is still fairly warm, with daytime highs still reaching the upper 80s, but by October, temperatures are down into the 70s. November is even more pleasant, with daytime highs around 71 degrees. Overnight lows in the November are in the upper 40s. November is the driest month of the year.
For visitors seeking a warm place to spend some (or all!) of their Winter, Savannah offers daytime highs in the low to mid 60s, all winter long. Overnight lows stay in the 40s. Even during the coldest month, January, highs are typically around 60 degrees, and lows are 38 degrees. There are plenty of festivities going on during the winter months, from the Taste of Savannah, to Christmas on the River and the Tour of Homes. Winter visitors should bring some long pants, long-sleeved shirts for layering, a few sweaters and a jacket or light coat. Some afternoons are warm enough for short-sleeves!
Take a look at our Savannah Weather Forecast to check current conditions in this charming city and find your beautiful lodging to combine with a vacation package today!