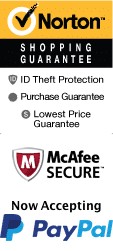 Savannah Facts
Get ready for some awesome facts about Savannah Georgia! Savannah, GA is not only gorgeous, but it is home to a variety of history that is sure to inspire and educate. During your time here, be sure to check out some of the most notable places while learning about the area. Here are some cool facts to get you started exploring Savannah and its wonders!
What is Savannah known for?
Manicured Parks
Horse-drawn Carriages
Antebellum Architecture
Historical Significance
Popular Historic Parks in Savannah, GA
Whether you plan a picnic or want to take a hike along the beautiful natural trails at Skidaway State Park, there are plenty of ways to get out and experience the wonders and comfort of nature. Do not miss out on the fun by exploring one of these parks.
Forsyth Park
Lafayette Square
Skidaway Island State Park
Emmet Park
Notable Landmarks in Savannah, GA
From religious monuments to museums, there's something to see and learn around every corner in Savannah. Get out and experience exploring these amazing points of interest. There are, of course, plenty of cool ways to explore, so don't miss out!
Cathedral of Saint John the Baptist
Savannah Historic District
Bonaventure Cemetery
Telfair Museums
Wormsloe Historic Site
Old Fort Jackson
Interesting Facts About Savannah, GA
Savannah was America's First Planned City.
It is also both the largest and the oldest city in Georgia.
Savannah's history began in 1733.
The city was founded by British General, James Edward Ogelthorpe.
There are 22 historic squares in Savannah.
Each of these squares honors a piece of Savannah history, from its founding to honoring figures like Ben Franklin and George Washington.
Spanish Moss is not actually a species of moss.
Savannah was home to the first black church and played a pivotal role in the Civil Rights Movement.
With such an intriguing history to explore, a stay in Savannah is certain to be amazing. Do not miss out on a wonderful opportunity for fun, education, and history all wrapped into one destination.