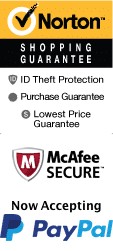 Riverstreet Market Place in Savannah, GA
Experience some of the most unique shopping around at River Street Market Place in Savannah, Georgia.
This one-of-a-kind, open air market features more than 72 booths full of treasures, gifts, services, and more for fun things to do. Many of these booths represent countries from all around the globe, so you have an opportunity to shop some of the most eclectic items. Book your lodging accommodations today to make for an awesome getaway to see this beautiful Riverstreet Market Place!

Booths
Sojourn Imports - Ladies fashion.
The Art of Ryann Mundy - Artwork that is focused on the creative process, diversity, and freedom of the American spirit.
Savannah Brown Ltd. - African Imports - A direct importer of wood and stone carvings from Kenya. All pieces are handmade, without the assistance of any machinery.
Her Works of Savannah - Red Hat Society accessories.
T-shirt Designs
Stone River Silver - Handmade silver jewelry with precious stones.
A Touch of the South - Handcrafted imported quilts, throws, pillows, and handbags; collectable teapots, porcelain dolls, clocks and birdhouses, souvenirs, and much more.
Imports from India - Handcrafted fashion jewelry, table runners, neck pillows, lamp shades, and other unique gifts. Visitors can even have their names written on a grain of rice.
Costa Rican Gifts - Exotic hardwood gifts like boxes, puzzles, puzzle boxes, and more.
Too Hot to Handle Candles and Purses - Handmade scented candles that resemble ice cream desserts and handbags that range from casual to formal.
Photography of Marius - Unique photographs of Savannah, Georgia.
LaserWorks - Personalized engraving center, featuring hundreds of ready to engrave gifts.
Jamaican Imports - One-of-a-kind exotic gifts for the whole family.
Savannah Designer Sunglasses - Sunglasses in all styles, shapes, and sizes.
Coat of Arms - Featuring accurate name histories and possibly your family's Medieval Coat of Arms.
Inspired Creations - Arts and crafts studio.
Helen's Lucky Bamboo & Oriental Imports - Offering bamboo plants in a variety of designs and decorative vases, chinese mud sculptures, jade dragons, landscape portraits, and laser designed crystals.
Uma's Imports - Specializing in Napalese and Indian crafts, fashion, jewelry, and more.
Doodlebug's Gifts for Girlfriends - T-shirts, aprons, picture frames, coasters, checkbook covers, credit card holders, note cards and pads, decorated flip-flops, and much more.
Doodlebug's Baby - Blankets, hooded towels, pajamas, raincoats, boots, umbrellas, and more.
Synergy Scents - Handmade, spa-quality body care products.
Southern Flair - Watches for every occasion.
Peruvian Imports - Handmade gifts from artisans in Peru like hammocks, ceramics, photo portraits, and more.
Imports of Thailand - Handcrafted candle holders, purses, and other treasures all imported from Thailand.
Food & Refreshments
Joe's Chicago Hotdogs - Hotdogs, nachos, cotton candy, and ice cream.
Savannah Kettle Korn
Gypsy Java - Cappuccino, hot or cold latte, frozen drinks, snacks, and more.
River Street Market Place may very well be the only place in the United States where you can shop such unique gifts, sip on delicious drinks, and watch the ships go sailing by. The relaxing atmosphere and friendly people will only enhance your vacation, and you'll take home some fantastic souvenirs, too.