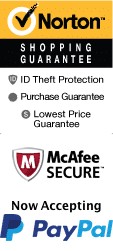 River Street in Savannah, Georgia
River Street is not your typical street, this street is an entertainment complex within itself. It offers dining, art galleries, unique shops, historic landmarks, and more.

Gallery 209
This gallery has graced River Street with its presence since 1975, and showcases local, influential and famed artists and craftsmen. It features artwork in almost every medium. There are paintings, etchings, wood engravings, unique pottery, raku, gold and silver jewelry, sculpture, photography, and much more. This gallery is a favorite amongst visitors and locals alike.

River Street Gallery
This gallery is full of paints and prints, handmade jewelry, woodcarvings, one-of-a-kind glassware, and more.

Village Craftsmen
This co-operative gallery features works from 14 different local artisans, each specializing in their own trade. Deborah specializes in container candles, Hannah works with fabric, Carol works with sea shells, making christmas ornaments, wastebaskets, and more, Ann works in sculpture and functional pottery, Betty does patchwork quilts, Terri makes jewelry, and many other artists make other kinds of Southern treasures.

Baskets, Bears, & T's.... Oh My!
This unique shop obviously offers plush teddy bears, baskets, t-shirts, other toys for children, souvenirs, and more.

Harley-Davidson
There's even a motorcycle apparel shop for the boys while the womenfolk are off looking at quilts, candles, and other goodies down the street.

River Street Marketplace
This is an open air market located at the end of River Street, home to over 70 different vendors.

Savannah Sails & Rails
This is a specialty store that features flags from all over the world, windsocks, unique wind chimes, kites, and more.

Savannah Candy Kitchen
Satisfy your sweet tooth, at the South's largest candy store, while on River Street. You can watch them make candy, as they make it fresh, daily.

True Grits
This is the store for someone who really wants to dive into the Old South. It features Civil War artifacts, nautical art and antiques, Southern gourmet selections, local artist's prints, and more than 300 different hot sauces.

There are restaurants galore on River Street, offering something to satisfy anybody's taste buds. There's seafood, ice cream, steakhouses, cafés, caribbean cuisine, cajun, and much more. Most of the restaurants offer amazing views of the river, itself.

There are also multiple historic landmarks lining the cobblestone path known as River Street.

Chatham Artillery Monument
This monument honors the members of the famous Chatham Artillery which was organized in 1786.

Savannah City Hall
This building was constructed in 1905 on the site of the 1799 City Exchange. At the top of City Hall, you'll notice the gold dome.

Washington Guns
These are the famous Chatham Artillery Cuns that were captured at Yorktown, and were eventually returned back to Savannah, Georgia by George Washington in 1791.

Savannah Irish Monument
This monument honors Savannah's Irish settlers and their descendents.

Savannah Cotton Exchange
This reddish building dates back to 1886, and inside this building were once where the prices for cotton, lumber, and turpentine were set for the world.

Of course, that's not all the monuments, but to really appreciate them, and River Street, you just have to see it for yourself. It's a great place to relax, do a little shopping, or just soak up that Southern sun.