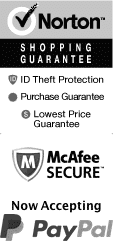 Outdoor Things to do in San Antonio
San Antonio is a warm city, and there are many great outdoors attractions and things to do. Cruise along the Riverwalk on a Go Rio boat ride, take a carriage ride, or visit Natural Bridge Caverns. No matter what you do in San Antonio, it is certain to be a blast!
Outdoor Things to do in San Antonio
Nov 22, 2023
to
Mar 31, 2024
Go Rio San Antonio River Cruises : Boat Rides San Antonio Riverwalk
Schedule

Tickets for the Go Rio San Antonio Riverwalk cruises will allow the whole family to experience San Antonio in a whole new way. These cruises take passengers out on the water to visit the nearby sights, eateries, shops, and other attractions. Along the journey, you'll gain a thorough understanding of San Antonio's beautiful surroundings and discover more about the city's past. Bring your camera along because this tour will provide you some of the best vistas of the city.
Nov 22, 2023
to
Dec 31, 2023
San Antonio Walking Ghost Tour
Schedule
Take the San Antonio Walking Ghost tour to learn all about the spooky lore and apparitions that occur here. This walking tour is a special and enjoyable way to spend a night with a loved one, whether you are a lover of the paranormal or simply want an excuse to hold on to that special someone through some potentially scary moments.
Nov 22, 2023
to
Dec 31, 2023
San Antonio Alamo Helicopter Tours
Schedule

One of the great outdoor adventures to embark upon in San Antonio is undoubtedly the San Antonio Helicopter Tours offered in the area. Take to the skies above San Antonio to see an astonishing array of landmarks and iconic sights.
Nov 22, 2023
to
Dec 31, 2024
SeaWorld San Antonio: Get Tickets to San Antonio SeaWorld & Aquatica San Antonio Combo Tickets
Schedule
Head outdoors to one of the most iconic theme parks of all time with tickets to San Antonio's beloved SeaWorld theme park. During their time here, guests will be able to see everything from dolphins to whales. Along the way, ride rides like roller coasters or check out the water park. No matter what you do, you are certain to have fun with your tickets.
Nov 22, 2023
to
Dec 31, 2024
King William Carriage Tour
Schedule
The one-hour King William Carriage Tour, which is named after the opulent and historic King William District in the south of San Antonio, will make you feel like royalty as it transports you and your group around in a stylish white Victorian carriage. The tour can hold up to seven people, making it entertaining and educational for the kids, or you may arrange it for a romantic evening for just the two of you. You can select a narrated or an unnarrated tour when you arrive.
Nov 22, 2023
to
Dec 31, 2024
San Antonio Missions UNESCO World Heritage Site Tour
Schedule
Join a fantastic motorcoach tour to visit some of San Antonio, Texas's most fascinating and intriguing sights. You will explore destinations including farms, churches, workshops, and architectural and archaeological monuments on the San Antonio Missions UNESCO World Heritage Site Tour. Visitors will undoubtedly enjoy themselves while learning something new as they explore these locations.
Nov 22, 2023
to
Jun 30, 2024
Natural Bridge Caverns - Discovery Tour
Schedule
For an outdoor adventure, nothing is better than the Natural Bridge Caverns Discovery Tour. The 75-minute walking discovery trip leads you through a mile of grotto-like magnificence. You will be led by your knowledgeable tour guide through a variety of different cavern areas as you take in the strange rock formations, including flowstones, stalactites, soda straws, and stalagmites.
Nov 22, 2023
to
Jun 30, 2024
City Sightseeing Hop-On / Hop-Off San Antonio Tour
Schedule
With City Sightseeing San Antonio Tours, you can plan the ideal getaway to San Antonio! These fantastic excursions provide visitors the chance to see the city in comfort and at their own pace, with an impressive hop on/hop off feature. Visitors of all ages will have a blast discovering Alamo City's best features! Your itinerary will benefit greatly from the Hop On/Hop Off tour, which enables you and your loved ones to explore several of San Antonio's most popular sights. A deck that is open to the elements is part of the relaxing bus trip and is ideal for sightseeing.
Nov 22, 2023
to
Jun 30, 2024
Six Flags Fiesta Texas, San Antonio
Schedule
With tickets to Six Flags Fiesta Texas, the whole family will undoubtedly have a fantastic time in San Antonio, Texas. More than 50 different rides can be found at this theme park, ranging from kid-friendly attractions to exhilarating roller coasters for adults and teenagers. You'll have a blast at Six Flags no matter what kind of day you want to have.
Nov 22, 2023
to
Dec 30, 2023
San Antonio Ghost Walking Tour
Schedule
Explore the spookier side of San Antonio, TX with the San Antonio Ghost Walking Tour. This fascinating adventure gives guests insight into the local legends, ghostly happenings, and hauntings that plague the city.