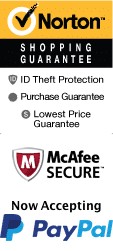 Weather for Vacationers in San Antonio
ORDERING INFORMATION
Book by Phone:
1-800-987-9852
Book Online:
San Antonio, TX offers lots of sunshine during the summer, and mild temperatures during the winter, making this Texan city a favorite for vacations and weekend getaways for fabulous things to do in the area.

Summer in San Antonio
Though summers can be hot, with 80 percent of days reaching at least 90 degrees, it is extremely rare for temperatures to break 100 degrees F. Seventy percent of summer days are sunny, and highs are typically in the low-to-mid 90s. Overnight lows are in the mid 70s. June is the second wettest month of the year, with 4.3 inches of rain. July is the warmest month of the year, perfect for enjoying some recreation at Medina Lake or for learning about life under the sea at SeaWorld. To help avoid fatigue from the heat, experts recommend that travelers bring plenty of lightweight clothing in natural fibers, avoid wearing dark clothing, drink plenty of water, avoid caffeine (which can lead to dehydration), and wear sunscreen and a wide-brimmed hat.

Fall in San Antonio
Summer wanes into fall, and while September remains hot, by October, temperatures begin to cool nicely. Daytime highs during September remain in the 90s, while October is cooler, with highs in the low 70s. Overnight lows during fall average 49 to 69 degrees F. Many fall visitors use this nice weather to visit the numerous historic monuments, like The Alamo, San Antonio Missions National Historic Park, or Casa Navarro State Historic Park. Fall visitors on sight seeing excursions will want to wear short-sleeved shirts and either shorts or long pants, plus comfortable walking shoes.

Winter in San Antonio
Winters are warm and dry in San Antonio, when daytime highs remain in the mid to upper 60s. Overnight lows range from the high 30s to mid 40s, and January is the coldest month of the year. Many winter visitors enjoy visiting cultural and historic sites, and most days are comfortable in long pants with a lightweight jacket.

Spring in San Antonio
Spring brings ideal temperatures to San Antonio, but also spring showers (especially during May, the rainiest month of the year, with 4.7 inches of precipitation). While daytime highs are in the mid 70s to mid 80s, overnight lows are in the 50s and 60s, making spring a great time of year for outdoor tours, walks and attractions, such as SeaWorld, the Riverwalk, San Antonio Zoo and the San Antonio Botanical Garden. Springtime visitors will need to bring short- and long-sleeved tops as well as pants and a pair of shorts. An umbrella is another good item to pack for spring travel.
Be sure to check the current conditions in San Antonio before heading off on your exciting Texas adventure! Find the hotel for you and book a vacation package to San Antonio today!