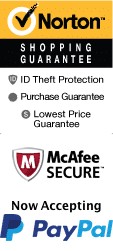 Restaurant Districts, City Facts, and Travel Information for San Antonio
ORDERING INFORMATION
Book by Phone:
1-800-987-9852
Book Online:
Alamo City is the third largest city in Texas, and home to one of the largest military centers — Fort Sam Houston, Air Force Aerospace Medical Center, Lackland Air Force Base, Randolph Air Force Base, and Brooks Air Force Base. In addition to the military, the city is a major industrial, commercial and financial center for agriculture. Manufactured goods include textiles, apparel, computerized mapping equipment, processed foods, air conditioners, aircraft parts, and beer. The most auspicious feature of the city is the tree-lined river that flows through downtown, and where the famed 'RiverWalk' is located.
Weather and Climate:
Average daily temperature: 72 high/57 low
Average annual rainfall: 29 inches
Distances to other Metropolitan Areas (in miles):
Atlanta, GA — 861
Boston, MA — 1739
Chicago, IL — 1028
Dallas/Ft. Worth, TX — 244
Houston, TX — 187
Las Vegas, NV — 1053
Los Angeles, CA — 1192
Memphis, TN — 617
Miami, FL — 1126
Nashville, TN — 810
New Orleans, LA — 486
New York, NY — 1564
Orlando, FL — 1025
Philadelphia, PA — 1474
Phoenix, AZ — 831
Rapid City, SD — 1020
Salt Lake City, UT — 1072
San Diego, CA — 1112
San Jose, CA — 1433
Washington, DC — 1342
Top Tourism Draws and Seasons:
Seasons: All 4 seasons
The Alamo
The Zoo
Riverwalk
McNay Art Museum
La Villita
Botanical Garden
Missions National Historical Park
San Fernando Cathedral
Towers of the Americas
Witte Museum
Market Square
Ripley's Believe it or Not/Plaza Theater of Wax
Yanaguana Cruises
Japanese Tea Gardens
Buckhorn Saloon/Museum
HemisFair Park
Crystal Ice Palace
Central Library
Museum of Art
Texas Adventure
Case Navarro State Historic Site
Natural Bridge Wildlife Ranch
McAllister Park
Natural Bridge Caverns
St. Mark's Episcopal Church
IMAX Movie Theater
Scobee Planetarium
Texas Transportation Museum
Alamodome
Major Shopping Areas:
Alamo Quarry Market
North Star Mall
Rolling Oaks Mall
Ingram Park Mall
Rivercenter Mall
Crossroads Mall
La Villita
Artisan's Alley
Major Dining Areas:
Alamo Heights/Olmos Park
River Walk
North Central
Northwest
Downtown
Famous Landmarks & Historic Places:
The Alamo
La Villita
Spanish Governor's Palace
The Paseo del Rio
Hertzberg Circus Collection
Hemisfair Plaza
Famous Natives and Residents:
George W. Bush, president
Henry Cisneros, politician (first Hispanic Mayer of a US city and Secretary of HUD)
Keith Cash, NFL football player
Kerry Cash, NFL football player
Priest Holmes, NFL football player
Cody Carolson, football player
Shaquille O'Neal, NBA basketball player
Carol Burnett, comedian/actress
Joan Crawford, actress
Paula Prentiss, actress
Jesse James Leija, boxer
Emilio Navaira, Tejano music singer
Oliver North, military officer and government official
Suzy Parker, model/actress
Edward H. White, astronaut
Josh Davis, Olympic Gold Medalist Swimmer
Heloise, syndicated columnist
Shawn Michaels, professional wrestler
Colleges and Universities:
Trinity University
St. Mary's University
University of the Incarnate Word
Our Lady of the Lake University
University of Texas
St. Philips College
Palo Alto College
Economy & Business — Notable Employers and Industries:
SBC Communications
Ultramar Diamond Shamrock
H.B. Zachry Company
La Quinta Motor Inns
KCI
Genzyme
USAA (United Service Automobile Ass'n)
Valero Entry
Taco Cabana
Frost National Bank
Southwest Research Institute
West Teleservices
Bill Miller Bar-B-Q
Clarke American
Clear Channel Communications
Holt Company of Texas
Kinetic Concepts
Citicorp
JP Morgan Chase
Boeing Aerospace
QBC Network
UPS
Wells Fargo Bank
World Savings
There are plenty of awesome things for you and your loved ones to discover in the gorgeous city of San Antonio, TX. Don't miss out on a wonderful chance to enjoy the best of the best on your vacation. Combine it all with hotels for the ultimate experience.