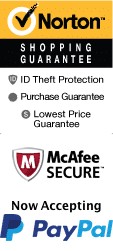 Audubon Aquarium of the Americas in New Orleans, LA
1 Canal St. New Orleans, LA 70130
The Audubon Aquarium of the Americas, located on the Mississippi River, provides a great under water world experience to all of its patrons.
Open daily from 10 A.M. until 5 P.M.; aquarium guests are transported into an underwater world where they are able to view an array of beautiful ocean specimen. The aquarium is home to 15,000 creatures and houses nearly 600 species. Individuals are able to enjoy the Audubon Aquarium of the Americas, view animals up close, and make memories for a lifetime.
Discovered near the French Quarter in New Orleans, Louisiana; the Audubon Aquarium of the Americas provides travelers an absolutely one-of-a-kind experience with animals from around the world. The beautiful aquarium offers visitors the opportunity to observe sharks, rays, penguins, sea otters, parakeets, and many other animals. The Audubon Aquarium of the Americas also partners with the Louisiana Marine Mammal and Sea Turtle Rescue Program to rehabilitate and prepare many of the sea turtles they house to be released back into the wild. Plus, the aquarium showcases a 30 foot-long Caribbean Reef tunnel where visitors are able to take a stroll underwater in order to experience the ocean views from a divers perspective.
Visitors of the Audubon Aquarium of the Americans should be prepared to go on an underwater adventure that they will be sure to remember for years to come. They offer the perfect atmosphere for individuals of all age groups to enjoy themselves, as well as, encourage learning about all of the wondrous oceanic creatures. The aquarium also displays rarer and endangered species in order for their guests to learn crucial information for the species survival in the wild. This astonishing attraction and many other attractions are available on your cheap vacation to New Orleans.