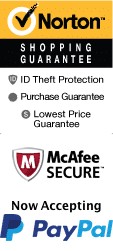 Downtown New Orleans Segway Experience Tour
1501 Canal St New Orleans, Louisiana 70112
1-866-267-5732
Chat Now


Starting at the edge of the historic French Quarter, this two-hour tour takes you through the city's most iconic neighborhoods, including the Warehouse District and the Central Business District. Along the way, you'll glide past some of the city's most famous landmarks, including the Mississippi River, Jackson Square, and the Superdome.

You'll also get a chance to immerse yourself in the vibrant culture of the city, including live music, local food, and colorful street performers. As you ride along on your Segway, you'll be able to take in the sights and sounds of this stunning city at your own pace, with plenty of opportunities to stop and take photos or explore local shops and restaurants.

Whether you're a seasoned Segway enthusiast or a first-time rider, this tour offers an easy and enjoyable way to explore the city. With expert guides on hand to provide guidance and support, you'll be able to navigate through the city's busy streets and narrow alleys with ease and confidence.

But the true highlight of the Downtown New Orleans Segway Experience Tour is the chance to immerse yourself in the rich history and culture of this fascinating city. From the ancient roots of the Cajun and Creole traditions to the vibrant modern art scene and the bustling nightlife, there's always something new and exciting to discover in this unique and vibrant city.

So if you're looking for an exciting and immersive way to experience the best of New Orleans, be sure to book your spot on the Downtown New Orleans Segway Experience Tour today! Whether you're a visitor or a local, this tour is the perfect way to explore the sights, sounds, and flavors of one of America's most iconic cities.
Book Now!