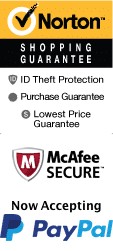 Downtown in Nashville, Tennessee is the War Memorial Plaza.
Open to the public. The Tennessee State Capital Complex Grounds is the home to the War Memorial Building, statues and monuments. Easily find your route here by heading to the corners of 7th North Avenue and Charlotte Avenue. When you see the Capital Building, the Plaza is to the South.
Spend an hour or two at this public square. Take your time, walk around viewing the monuments and sculptures. Example of notable, commemorative statues includes the honoring of those serving in WWI, WWII, Vietnam and Korean. In addition, homage paid to the mothers of the Civil War, the police and a special Victory Statue. A tranquil water fountain adds a peaceful ambiance.
The Courtyard War Memorial Plaza sits in front of Nashville, Tennessee's, early 1900s War Memorial Building. Originally dedicated to the Great War. Later the plaza grew, as more conflicts arose, through the decades to follow. There is a distinctive notation to 3,400 cherished names. Their names engraved on one of the walls. Forever etched in remembrance at the Tennessee Plaza.
While in Nashville, Tennessee, add the War Memorial Plaza to your itinerary. Taking the time to reflect and honor those that served and their families is a worthwhile visit. If you are here, during the month of November, there is a Veteran's Day Ceremony, parade and other activities. Afterwards, to the lighten the mood, have some laughs on the Redneck Comedy Bus Tour. Ride around to learn about Nashville's popular areas for a roaring sightseeing adventure.