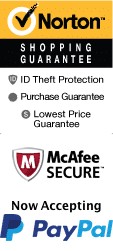 Better known as LP Field, the Tennessee Titans' stadium holds a whopping 69,000 plus people at one time and is a fantastic piece of sports architecture.
Complete with huge video screens that display the game, the stadium is perfect for any football game. The stadium is home to the Tennessee Titans and the Tennessee State Tigers. Also hosting concerts, it was home to the CMA Music Festival.

The stadium is located on the east bank of the Cumberland River and boasts 105 acres. It was built by HOK Sport+Venue+ Event, who is the world's leading sports construction firm. The stadium features many different conveniences on site.

The stadium is spacious and feature 175 corporate suites for private viewing, two club lounges with TVs and state-of-the-art sound systems, 12,000 club seats, 60 consession stands, and some of the best sport you'll see in the city!