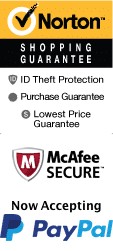 The Pavilion East In Nashville, TN For anyone looking for a spot to host an event, The Pavilion East is a great recommendation and perfect spot to create a party.
The atmosphere is beautiful, and you can also depending on what you need to rent a spot out for, have a bar included during your stay too. This event is located in Nashville, Tennessee area, and has a positive reputation overall.
Host Different Types Of Parties Or Events Here
You can host all different types of events here, such as wedding parties, birthday parties, business meetings, and several different activities that you can imagine. This is a great place to consider, and you will not be let down in the process. Alcohol can be served here, and you can speak with your host manager about that. The setup here is luxurious and casual combined, and your guests are sure to enjoy their stay. If you are trying to attract your customer's attention, then this is a great start.
Purchase Your Tickets Online And Order
If this is something you are interested in, you can purchase your tickets online and specify which day you are interested in hosting your event. You can have your hours be made available all day if you choose, and are available from 9 am to 10 pm. There is also parking space made available for you and your guests. If you want catering done, you need to speak with your event manager, because there is no kitchen setup located here.