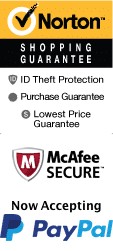 Introduction Are you looking for a place to showcase your business? If so, the fairgrounds Nashville in the Nashville Metro area is a great solution.
The fairgrounds are only about less than a mile south of downtown Nashville. Best of all, the meeting space is affordable and is the most preferred location in all of Davidson County.
Information
The Nashville Fairgrounds gets a lot of people to their events. Every year, over two million people come out. They get attracted by a large group of shows and gatherings like the Nashville Flea Market. They have hosted many different kinds of events like fundraisers, music festivals, and fundraisers. Those events have brought history to the fairgrounds.
History
You may be interested to know that the State Fairgrounds property goes back before Tennessee was even a state. Captain John Rains owned the Fairgrounds which the biggest as well as the final portion of a 640 tract of land. Did you know that the Captain has received credit for bringing to the region the first herds of horses and cattle? They grazed on what is now known as the fairgrounds. Did you also know that before Tennessee was known for country music, horse racing was popular?
Closing
Hopefully, you are inspired to bring your business or events to the State Fairgrounds. A place like this could be a great way to attract a lot more people to your business. If you have any questions or would like more information, please call them at 615-862-8980.