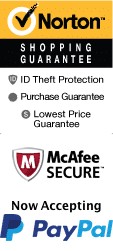 There is nothing quite like spending a weekend with your family, enjoying shopping, eating and some once in a lifetime experience.
Year in and year out, The Fairgrounds in Nashville, Tennessee give both vendors and visitors something that they won't soon forget. This is the one place where the saying ' to see it, is to believe it,' certainly rings true.
Often voted the number 1 Flea Market in Tennesee, The Fairgrounds of Nashville has continually packed over 900 vendors and dealers onto its grounds every year. Sellers come from more than 30 states to hock their wares to those who are looking for more than you would find in your average department store. The vendors go above and beyond to provide a unique experience to the most discerning hunter.
However, food and shopping are only part of the reason visitors venture to The Fairgrounds every year. The best reason to drive up and camp out all weekend is to join in activities designed for the whole family. Throughout the year The Fairgrounds plays host to numerous events including Big Bounce America and Repticon. If you happen to have a heart built for excitement, you can catch a race or book your own even on the Fairgrounds Speedway.
It is no secret that farmers markets generally offer far more than we give them credit for. The Fairgrounds at Nashville certainly exceed expectations with food, shopping, and all the events your family can handle.