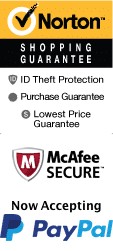 If you're planning a Nashville vacation soon, you'll want to check out all the activities and attractions Richland Park has to offer.
There are plenty of things to see and do in the area for the entire family to make your Nashville trip worthwhile.
If you want to pick up some fresh produce or farm-raised meats for dinner and see what type of artisan souvenirs, you can check out the Richland Park Farmer's Market. You'll learn about how to properly prepare food and even see some new fruits and vegetables you may want to use for cooking. Richland Park also has a public library, so you can take the kids to the facility for story time or check out books and media for educational or enrichment purposes. There's a tennis court in Richland Park as well, so if you're a fan of tennis or want to watch a game, this is the place to be.
There are several great restaurants in Richland Park as well. If you want to go to happy hour with friends or taste traditional Southern fare, you'll find what you're looking for in the area. You can also check out eateries like Caffe Nonna when you're in the mood for a delicious coffee or delicious breakfast food. Edley's BBQ in nearby as well and offers meals that definitely won't disappoint.
For more information on Richland Park, visit http://nashvilleguru.com/businesses/richland-park.