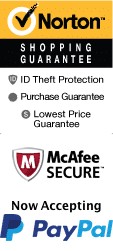 Percy Priest Lake in Nashville, TN
The Percy Priest Lake in Nashville, Tennessee, was created by the Corps of Engineer.
The lake sits on 14,000 acres and is 42 miles long. The lake is located within a short drive from downtown Nashville. A variety of recreational activities are available at the lake such as swimming, sailing, fishing, boating, water skiing, jet skiing. Camping, hiking trails, horseback riding, wildlife watching, and picnicking are also activities on the grounds.
With the lake being a short distance from Nashville, it is easy to escape and enjoy time in the nature. For boaters, there are several marinas and plenty of boat ramps throughout out the lake. Bring a paddle board or kayak and enjoy the lake at a slow pace. Rent a pontoon for a day of family fun. For campers who truly want to experience the outdoors, there are plenty of primitive campgrounds. For those who like to be in more modern facilities, there are developed camping areas with showers, restrooms, and fresh water. There are a variety of fish found in the lake for fishing, however, all fisherman need a valid Tennessee fishing license. Spend time relaxing and enjoy a picnic or go for a swim. There is plenty of wildlife for watching.
The lake has something to offer everyone and makes for a great getaway for the afternoon, or a weekend camping trip. Attractions close to the lake include the Nashville Shore Lakeside Resort, the JuRo Stables, Hermitage Lanes. Restaurants close to the lake include Papa Turney's BBQ Nashville Shores Marina, Cracker Barrel, and Sal's Pizza & Restaurant, Inc.