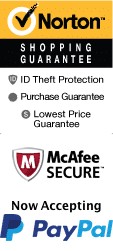 Historic Square in Murfreesboro near Nashville, TN
Take a trip back in time to the historic square in Murfeesboro,TN.
The location is along Church St, on one side, and Maple at the other, and coincides with Main Street. Murfeesboro is located 34 miles Northwest of this quaint little city. Events on the square are generally free, except for specialty ones.
This wonderful historic square is like a page in time. It resembles the scenes from the movie, 'Back to the Future'. Imagine wearing poodle skirts, and attending sock hops, and you are back there. This square is the center of town, and where multiple events are held, all throughout the year. The people of the Main Street Organization, take pride in keeping their historic heritage, and promoting it as a resident social meeting place.
There are multiple food establishments, of all types, retail stores, selling antiques, apparel, gifts,, cigars, wine, and even hardware. You name it, they have it. To promote the square, they have events that are funded with donated money from business owners, and individuals. There is the annual tree lighting, Celebrate Christmas, Trick or Treating, and a Saturday Market. There are Friday night live concerts to enjoy, as well as the main event, the Jazzfest, held every May. In July, there is the annual fundraiser, where local restaurants and caterers present, The Taste of Rutherford, with an open bar, and live music. What a great way to celebrate Summer!
Do yourself a favor, leave the big Music city, and take a stroll through this lovely town. Admire the buildings, and do a little, eating, and shopping, all the while, learning the history of this town. Have fun!