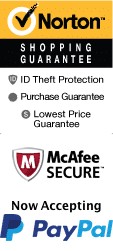 If you're planning a Nashville vacation soon, check out what Green Hills Park has to offer.
The park is in the metropolitan area of the city and is 12 acres. The park has been the site of the Green Hills Festival for the past three years and a Little Library has been installed in the park so that you and your children can enjoy story time outdoors.
There's also an extensive sidewalk along the park, so you can take a nature walk, ride your bike or walk your dog while you're enjoying the natural scenery. There are several grass berms on site as well so you can enjoy a picnic at the park. There are fundraising projects in place to add new features to the park, such as a tennis court and an area for playing golf. The kids will also enjoy playing at the playground and enjoying features like the jungle gym and swings.
After leaving the park, you can visit nearby attractions in Nashville to make the most of your vacation. There are several art galleries nearby, as well as venues for plays and concerts. You can also get a great meal in the city; Nashville is known for its hot chicken, but you can also find traditional Southern fare, as well as diner food, Italian restaurants and eateries that serve Asian dishes.
To learn more about Green Hills Park, visit https://www.friendsofgreenhillspark.org/.