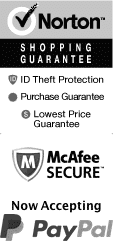 Things to do in Nashville in Winter
Nashville is amazing during the winter! With an array of awesome attractions and activities to enjoy, you won't find a shortage of things to do. From classic shows to carriage rides, sightseeing endeavors, and downtown fun, your winter getaway is certain to be memorable. Pair all of these attractions with a vacation package or hotels in the area to have a grand time!
Things to do in Nashville in Winter
Jun 5, 2023
to
May 31, 2024
The Redneck Comedy Bus Tour Nashville, TN
Schedule

Nashville in Winter is a gorgeous place to visit, as the Christmas lights are absolutely stunning. Embark upon the Redneck Comedy Bus Tour to see the most famous landmarks in the city while also enjoying some fantastic sightseeing and plenty of fun.
Jun 6, 2023
to
Mar 3, 2040
Grand Ole Opry Schedule, Tickets & More
Schedule
The Grand Ole Opry is arguably the most iconic piece of Nashville history. Whether you are a longtime country music fan or just want to get out and see some fantastic music while in the area, there is no better venue than the Opry. Hear some iconic tunes and tap along with some great talent when you visit during your next winter vacation!
Jun 5, 2023
to
Dec 31, 2023
Nashville Old Town Trolley Tour
Schedule
One of Music City's best all-inclusive traveling experiences is the Nashville Old Town Trolley Tour. Visitors will be able to take in an itinerary packed with breathtaking views on this journey. Take this trolley tour to see the Belmont Mansion, the Ryman Auditorium, the Parthenon, the Nashville Farmers Market, and the Frist Center for the Visual Arts, among other sights. There is something for everyone on this hop on/hop off excursion because you may explore these destinations at your own leisure. You can spend the day touring Music Row or the Country Music Hall of Fame's exhibits, for example.
Jun 5, 2023
to
Dec 30, 2023
Musicians Hall of Fame and Museum
Schedule
The Musicians Hall of Fame and Museum is one of the most iconic places to visit in Nashville, TN. If you love music history, you will love this museum. There are countless exhibitions to explore with artifacts, displays, and curiosities to explore. Learn something new about Nashville's history during your next getaway!
Jun 5, 2023
to
Dec 31, 2023
Discover Nashville Inclusive Bus Tours
Schedule
Take a tour of the music city with the wonder, Discover Nashville Tour. Hop on board a small and intimate bus, as a tour guide shows some of the most significant and historic monuments and relics pertaining to Nashville, Tennessee.
Jun 6, 2023
to
Sep 22, 2023
Cheekwood Estate & Gardens
Schedule
Experience the gorgeous Cheekwood Estate & Gardens. This stunning place features beautifully-manicured plants and flowers. Plus, during the winter months, the gardens are decorated with hundreds upon hundreds of beautiful, sparkling holiday lights. A trip here is certain to be a great time for the entire family.
Jun 5, 2023
to
Dec 31, 2023
Madame Tussauds Wax Museum
Schedule
Head inside to the renowned Madame Tussauds Wax Museum to witness some cool lifelike wax figures. Stepping inside this one-of-a-kind museum allows you to get up close and personal with lifelike figures of legendary celebrities and celebs, whether you have a celebrity crush on them or you just enjoy actors and singers. Bring your camera with you because you won't want to miss the chance to take some fantastic pictures!
Jun 5, 2023
to
Dec 31, 2023
AxeVentures in Nashville, TN
Schedule
Visitors will be able to test their axe-throwing prowess at AxeVentures. They will be given the chance to hurl an axe at the target after a briefing and lesson. Try to hit a bullseye for one of Nashville's greatest winter time day activities!
Jun 17, 2023
to
Jul 15, 2023
The Dinner Detective Murder Mystery Dinner Show Nashville
Schedule
Put your sleuthing skills to the test with a dinner show at the Dinner Detective. This iconic dinner show allows guests to get in on all of the action. Find clues, solve mysteries, and figure out whodunnit at this exciting production. It, of course, comes with a mouthwatering meal to top off all of the fun. Do not miss out!
Jun 5, 2023
to
Dec 31, 2023
Willie Nelson & Friends Museum & General Store
Schedule
The Willie Nelson and Pals General Store and Museum, a family-owned Nashville institution for more than 35 years, is a great site to go and see hundreds of personal items from Willie Nelson and his friends, including Loretta Lynn, Dolly Parton, Kenny Rogers, and Dottie West. At the General Store, you can also get the ideal Nashville memento, including t-shirts, cowboy hats, and products bearing the likes of Johnny Cash, Jack Daniels, and Elvis Presley.