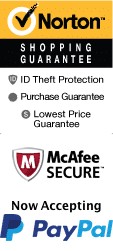 Smell the burning rubber as the future stars NASCAR shred the Myrtle Beach Speedway.
Serving as the training ground for NASCAR's top stars and legacies, including generations of Earnhardts and Pettys, the Myrtle Beach Speedway offers visitors an opportunity to see world-class racing close to home. The 1/8-mile track hosts several weekly events, include the NASCAR Dodge Weekly Series.
Competitors take vehicles to the track in this favorite event that as they work to earn regional points and climb up the NASCAR ladder of success. Other events include the KartTrax Charger Challenger Series, Auto Outlet Super Trucks Series, street stock series, and mini-stock series. Feel the power of these chrome and steel machines as they thunder around the Myrtle Beach Speedway!