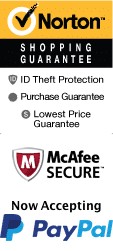 If you're a fan of fast cars, be sure to visit Darlington Raceway, located in Darlington, South Carolina, just 77 miles northwest of Myrtle Beach.
Darlington Raceway has been home to 99 NASCAR Winston Cup races since the track first opened in 1950, and the excitement hasn't slowed down at all. There is plenty of parking room, even for RV'S, and parking is free as long as you're only parking for the day.
Even if you're not the racing fan in the family, you'll be sure to find their museum interesting. There are old cars, modern cars, history of the sport, and more. The museum, hall of fame, and gift shop are open from 9 a.m. to 5 p.m. daily. Admission is not free for the museum, but the fee is minimal, and well worth it to see such historical cars.