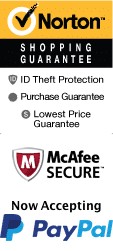 Former Myrtle Square Mall in Myrtle Beach, SC
2501 N. Kings Highway Myrtle Beach, SC 29577
The former Myrtle Square Mall in Myrtle Beach is long from forgotten by those who live in the area and those who visit.
Although there are few stores left around the mall, there are still events held outside. This was one of the first malls that were enclosed in the area before it closed.
This mall was built in the 1970s. It was a considerable size when it was first built, but as time went by, more stores were added as well as a food court. The world's largest clock was in the mall at one time. When the mall was first designed, it was supposed to have a beach theme with waves and sand. However, these details were seen all around Myrtle Beach, so the large clock was erected by the mall's designer. There were 30 stores in the mall at first including Belk and several other department stores. A second phase of the mall was planned in the late 1970s so that customers could have more stores to shop in including Sears. This is also when the food court was added with restaurants including Chic-fil-A and Baskin-Robbins.
If you're in the Myrtle Beach area, consider visiting the Myrtle Square Mall to see how it has changed in recent years. There have been plans to demolish the mall. However, there are still areas still standing that you can view.