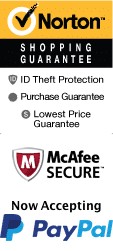 Coastal Carolina University Chanticleers in Conway, SC
1270 Atlantic Avenue, Conway, , SC 29526
History of Chanticleer at Coastal Carolina University.
How Chanticleer came to be the mascot of Coastal Carolina University Athletics. In the mid-1960's, a group of Coastal students and their English professor brought up the idea of a new mascot. At the time, Coastal's athletic teams were known as the Trojans. With Coastal Carolina serving as a two-year branch of the University of South Carolina at the time, many people began to press on for a nickname that was more closely related to USC's Gamecock. Thus, Chanticleer was born as one of the most unique mascots in collegiate athletic history. Chanticleer gave Coastal a mascot which resembles the Gamecock, but still gave the University its own identity.
On July 1, 1993, USC-Coastal Carolina College became Coastal Carolina University by splitting from the branch system of the University of South Carolina. Some people thought that was the time to send the Chanticleer packing and make a complete split from USC. But, as he had before Coastal Carolina gained its independence and as he has since that time, the Chanticleer continues to overcome the battles and reigns supreme. Chanticleer has made a name for himself and Coastal Carolina University around the world and has captured a place in the hearts of many CCU fans.