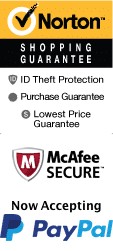 In the United States, one major sport that has been a popular use of recreation time is golf.
One of the major reasons why golfing is taken up as a hobby to so many people is because the sport itself can be done by almost anyone. In regards of golfing for recreational purposes, whether someone may be at a younger age or is an elderly person, it's an activity that will most likely not hinder anyone's ability to do. With that being said, there's a luxurious golf club that's located near Myrtle Beach, South Carolina called the Heritage Golf Club.
Conveniently located at 478 Heritage Drive in Pawleys Island of South Carolina, Heritage Golf Club offers the a variety of golfing activities, including an 18 holes of championship golf. However, Heritage Golf Club also offers other activities and events that doesn't necessarily have to do with golf, as the club intends to appeal to everyone, even those who aren't particularly fans of golf. Events such as corporate meetings and weddings are specific activities the Heritage Golf Club promotes, as they have event rooms for those who are hosting.