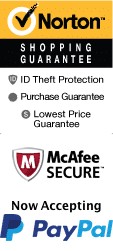 Barefoot Resort & Golf near Myrtle Beach, SC
4980 Barefoot Resort Bridge Rd North Myrtle Beach, SC 29582
Spend a relaxing day in Myrtle Beach playing gold and shopping at Barefoot Resort & Golf.
The resort is located on the outskirts of the main city, so you won't be bothered as much by the traffic that you would normally see on the main roads. There are several golf courses to play on and lessons offered if you don't know how to play or want to brush up on your game.
Barefoot Resort has been awarded the Best Golf Resort of the Year in the past because of the pristine condition the owners keep the property for guests along with the impeccable customer service that is offered. Guest packages are available if you're looking for a way to save money on your stay and playing a round or two of golf at the same time. An example would be three nights at the resort, free balls, three rounds of golf, breakfast, and discounted replay rates. There are different packages available depending on how long you plan to stay and exactly what you want to do while you're in the area. The courses that are offered feature unique layouts so that you're not playing the same hole over and over again.
When you stay at Barefoot Resort & Golf near Myrtle Beach, you'll feel like you're at home. With numerous options to choose from regarding your overall stay and golf packages, you are in control of how much you spend and how long you stay in the area. You're also close enough to Myrtle Beach to explore some of the attractions in the city.