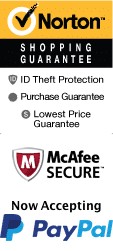 Welcome to Coastal Federal Field, the home of the Myrtle Beach Pelicans, the Class A Minor League affiliate of the Atlanta Braves! Coastal Federal Field - also known to as the Pelican's Nest - will take visitors out to the ballgame during the spring, summer, and fall baseball season as guests get a chance to watch future big leaguers get their first tastes of professional baseball.
The $13 million field is handicap accessible, and opened in 1999.
Coastal Federal Field boasts 4,324 fixed seats (taken from Fulton County Stadium, the former home of the Atlanta Braves), and has a total capacity of 6,000 with general admission seating with box seats, terrace box seats, and reserved seating also available. The park is located just across the street from Broadway at the Beach, so you can enjoy a full day of Myrtle Beach thrills all in one location. Many amenities are available to guests, so make plans to attend an exciting day at the ballpark with the Myrtle Beach Pelicans at Coastal Federal Field!