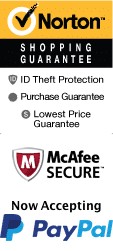 Learn about the history of Myrtle Beach, SC, and the surrounding area at the Horry County Museum.
While there are displays of older pieces of information, there are also modern exhibits that have been added over time. Several programs are held during the year at the museum for families to learn more about the area.
Most events that are held at the museum are free. They are often geared toward younger children with the demonstrations and lectures being easy to understand. A large aquarium is displayed in the foyer of the museum and contains fish of all kinds for you to view. A quilt gala is held each year that features quilts of all designs that have been made by people who live in the area. There are also quilts from other areas across the country that are on display. The L.W. Paul Living History Farm often has people who will go to the museum to act out events that once took place on a farm in the area. Free guided tours are offered at times along with field trips for school groups. There is an education room where hands-on activities are held.
While in Myrtle Beach, stop by the Horry County Museum to learn more about the area and some of the things that have taken place in the history of the city. Large groups are welcome at the museum. After your visit, you can take a stroll along the beach to enjoy the sun and the sand.