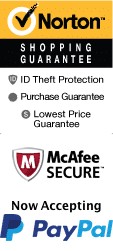 Be transported to another time by visiting The Country Farm Museum in Green Sea, South Carolina, located approximately 35 miles from Myrtle Beach.
This museum is home to literally thousands of farm antiques. Be amazed at the simpler, but yet harder way of life that was common in America years ago. The exhibit is now up to a whopping 10,000 square feet full of history. There's more to this unique attractions than just tractors, though. The kids will love looking over antique farm toys, such as pedal tractors, toy cars, and much more. The cook in the family will be more appreciative of their microwave after they get a good look at the kitchen of a time come and gone.
Admission is cheap, although not free. They do offer discounts for young adults and seniors, and children 12 and under get in free. Don't forget to purchase a DVD, T-shirt, or other one-of-a-kind souvenir before heading back home. The Country Farm Museum is open Monday through Saturday, from 9 a.m. to 5 p.m. Reservations are requested for groups of 10 or more.