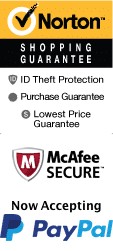 Children's Museum of South Carolina in Myrtle Beach, SC
2501 North Kings Highway Myrtle Beach, SC 29578
The Children's Museum of South Carolina is less a museum and more a discovering center filled with captivating interactive fun for kids of all ages.
Exhibits will immerse children in exciting experiences, including the Emergency Room, Doctor Molar's Dental Office, Kid's ATM, Bubble Mania, World of Electricity, USS Kidz Afloat, Wonders of Discovery Lab, and more!
Your children will be able to excavate and examine fossils, learn about rocks, discover the wonders of the human body, engage in a special puppet show, and more. The Children's Museum of South Carolina makes learning fun in a way they've never experienced before! Be sure to plan a day with your family exploring and discovering the world around you at the spectacular children's museum in Myrtle Beach!
Reviews

David Yahn
Myrtle Beach, SC
✓
Verified Traveler
My 3 year old grandson loves this museum. He keeps busy for hours on each visit. Fun toys & exhibits. We return again & again.

Daisy Turner
Roanoke, Virgina
✓
Verified Traveler
We go to this museum every year during our family vacation. They always have different programs, activities, and new exhibits for kids. It is definitely better for younger children! I don't know what we will do in myrtle beach once my son turns 11!!!