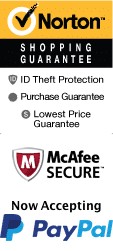 L.W. Paul Living History Farm in Myrtle Beach, SC
2279 Harris Short Cut Road Conway, SC 29526
Take a step back in time when you visit the L.W
W. Living History Farm in Myrtle Beach, SC. The farm features special events throughout the year as well as guided tours for school groups. When you visit the farm, you'll see a few actors and details that bring life in this environment into perspective.
There is so much history and activity on the farm that you could spend a few days touring the attraction. A home is still used on the farm, but you can tour certain areas to see how people used to live in the early 1900s. There are wash days where you can see how clothes were washed in tubs and hung on lines. A kitchen features a wood stove that is often used to show guests how foods were prepared. You can visit on days when the animals are being fed or the crops are being harvested. Farm equipment is on display that you can look at, such as tractors and plows. Actors dress in period clothing to depict what people wore when the farm was first established. Large groups and classes can take a tour of the farm to learn about various details in one day, leaving the farm with a few special treats.
If you're looking for a fun family activity in Myrtle Beach, then consider the L.W. Paul Living History Farm. The farm has been left in its original condition so that guests can see what life was like doing everything from taking care of animals to taking care of a home. When you leave, there's still plenty of attractions to explore, such as Broadway at the Beach.