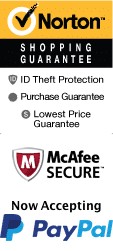 Franklin G. Burroughs - Simeon B. Chapin Art Museum in Myrtle Beach, SC
3100 South Ocean Blvd Myrtle Beach, SC 29578
Drift into the Franklin G Burroughs for a very artful, cultural, and enjoyable experience with the family.
Burroughs - Simeon B. Chapin Art Museum in Myrtle Beach for an experience in fine art that can be found nowhere else in the area! The museum often features special traveling exhibitions as well as its two permanent regional collections, the Waccamaw Arts and Crafts Guild collection and the Map Collection.
Fifty-three works of art by local artists are featured in the collection, including such names as Allen Taylor, Chica Brunsvold, Darell Koons, and many more. The Map Collection features antique maps and prints, including artifacts like the 1861 hand-drawn map of Charleston Harbor, and the 1825 map of the Horry District. The museum also features an art library and working studios, and admission is free for visitors!