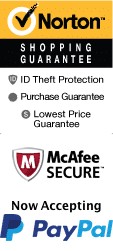 Learn about the nation's dependence on one particular crop at The Rice Museum in Georgetown, South Carolina, approximately 35 miles south of Myrtle Beach.
In the mid 19th century, Georgetown produced almost half the rice that was grown in the United States. It's no wonder there is a museum in the honor of this miracle crop. Visitors will explore the history of rice and the people who depended upon it through diagrams, maps, artifacts, and more. Right next door to The Rice Museum is the a recently opened Maritime Museum which features the Browns Ferry Vessel on permanent display. This ship is the oldest vessel in America and predates all other known ships by at least 50 years.
Next door to those two museums, is the Prevost Gallery and the Museum Gift Shop. It's recommended you also visit both of those. The Rice Museum is open Monday - Saturday from 10 a.m. to 4:30 p.m. They are closed Sundays and major holidays. Admission is free for children 12 and under, they also offer discounts for seniors, students, and large groups. Admission is only a few bucks for everyone else.